Who's Poisoning British Children's Minds? Protest!
Disgusting.

Not just the imaginary degenerate used in the illustration below to 'educate' young children, but the fact that the Secretary of State for Education….
=
….who is of course a Conservative MP, serving in a Conservative Government, has not acted to cleanse the corridors of his ministry of the non-imaginary degenerates responsible for this sicko inclusion in school materials.
If t

he Rt Hon Gavin Williamson CBE knew about this nauseating 'math question' (which is presumably just one example of pervert poison being injected into UK schools, and then…
=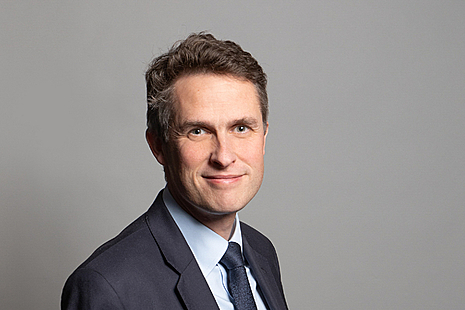 ….
…didn't act to excise the filth, he needs to face a motion of no confidence, in Parliament, naturally (so Tory MPs must be mobilised) , but also by his Constituency Conservative Party in South Staffordshire.
South Staffordshire Conservatives
4 Station Road, Codsall, South Staffordshire, WV8 1BX
01902 844985
If he was kept in the dark, then he needs to act like lightning to identify the scum responsible and fire them…
=
….no month's notice, no pension rights, nothing at all except…
=
…well, I was going to say a boot up the backside, but the degenerates might enjoy that, who knows?

I have only been vaguely aware of the Safe Schools Alliance but know they are on the side of right V wrong….Thinking Of Donating To NSPCC? Think Twice!  so I am now providing their contact information for any parent or anyone at all who wishes to support them and get involved via Facebook and Twitter or at info@safeschoolsallianceuk.org.