G30/PKI? Today's Marxist Threat Is CRT!
Interesting to note how the notorious Indonesian Red conspirator Syam, even in 1965, was using the deceitful word 'progressive…'
.

….to describe his PKI subversive forces, as big a lie then as it is today!
https://www.city-journal.org/political-leftists-progressives
…
Trans TV sometines has movies worth watching, enjoyable action like Taken, repeats, but never mind.
However, last night, a film WELL worth watching.
Pengkhianatan G30S/PKI
Very old, but its obvious old-fashioned technical production made it all the more authentic, a record of the evil that the PKI..
( with the eager assistance of Red China, where communist cruelty….Red China – A Hundred Years, A Billion Tears?..still rules today)..
…inflicted on Indonesia.
The Communist Party of Indonesia would have inflicted infinitely more, had the marxist take-over been successful.
..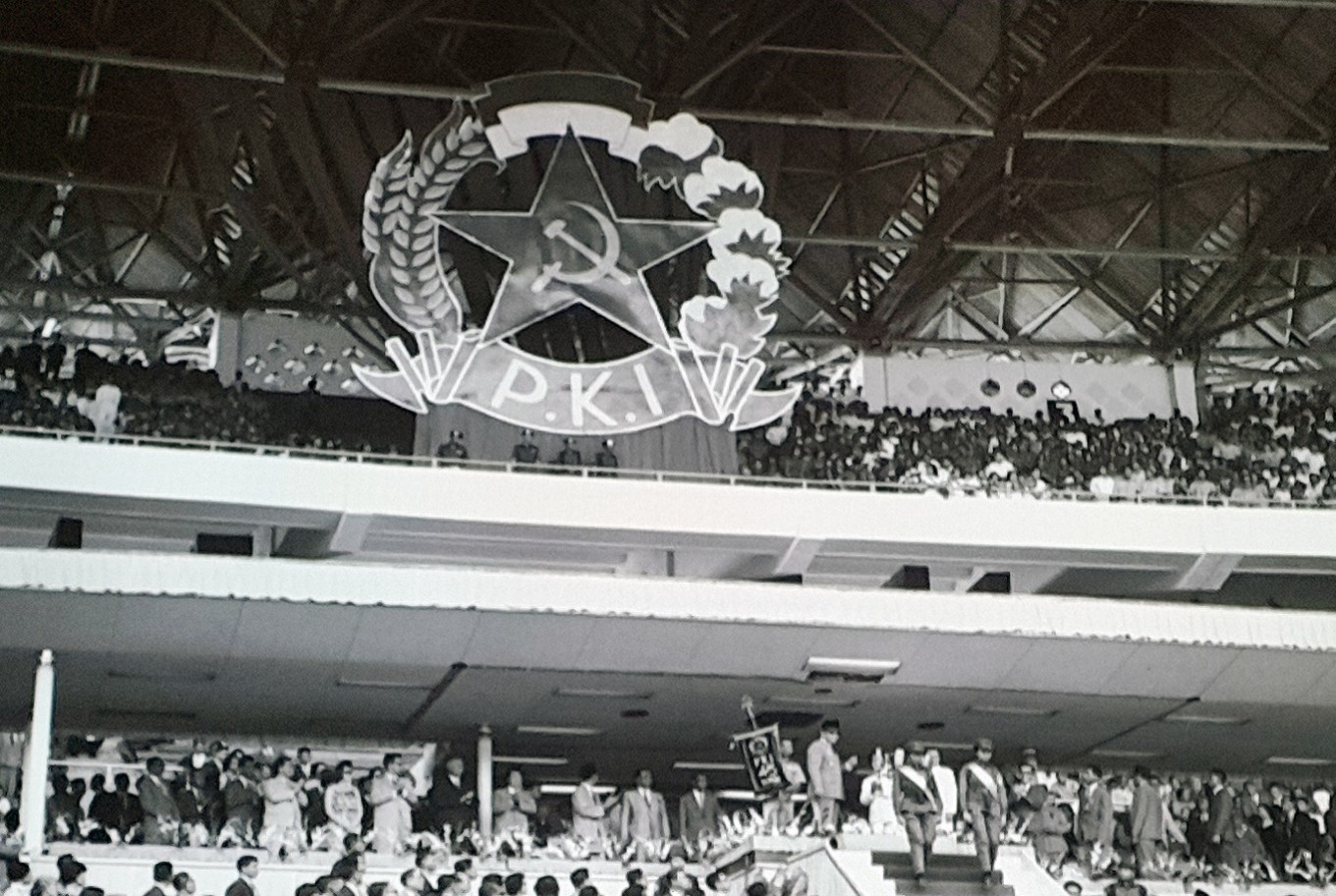 a 1965 demo by the totalitarian hypocrites of the PKI, the Indonesian Communist Party, in the heart of Jakarta.
..oooooooo
Much is made by present-day left media of the large death-toll, and indeed I wondered on a previous anniversary…
….and many, besides the communists ( who got what was coming to them!) did die, many simple dupes, recruited by PKI propaganda into peasant and labour fronts.
Less innocent fronts also existed, like the 'intellectuals' in LEKRA, one of the worst being Pramoedya, whom we've discussed before….
Tempo, issue May 16-22, 2006 – an extract which explains why some 25 "prominent literary figures and cultural observers" put their distinguished names to a formal submission to the Magsaysay Award Committee in 1995, protesting at that body's decision to give Pramoedya an award.
=

Their reasons were simply stated, viz his unethical role during one of the darkest periods for creativity during the Guided Democracy era, when he led the persecution of artists and literary figures who disagreed with him.
(this protest is air-brushed out of most Western references nowadays, though a brief mention is to be found in an otherwise slavishly pro-Pram article in the Economist  http://www.economist.com/node/168819 )
—-
When the red vermin failed, some found sanctuary under the protection of their sponsors, the Chinese Communist Party….
.
..
…who are still around, spruced up a bit, but as the people of Hong Kong will surely confirm…
..
Spot the difference! Clue, moustache!
Today's Question – Is Beijing Better At Hiding Virus Data Or Gulag Gang-Rape?
.. just as demonic.
A good film, and a good reminder, but that old kind of marxism is unlikely to re-emerge.
What is ravaging civilised countries today is a plague, called cultural marxism.…
.

Comrade Cullors…a key figure in the revolt against civilisation…
"We are trained Marxists."
— Cullors, BLM co-founder
In the West its worst variant is called 'critical race theory…'
The truth?
Parents in Loudoun and Fairfax counties in Virginia aren't old-line racists and segregationists but educated, affluent and diverse citizens in the elite suburbs surrounding Washington, DC.
Contrary to the narrative about white families lashing out against an influx of black students, Loudoun County has roughly the same proportion of blacks as it did 20 years ago; the highest rate of population growth has been among Asians and Latinos, who, according to a recent Rasmussen poll, oppose critical race theory by a two-to-one margin — the same as white voters.
In nearby Fairfax County, the leader of the parent opposition is an Indian-American woman, Asra Nomani, who has blasted critical race theory for reducing academic standards and discriminating against high-performing Asians… https://nypost.com/2021/09/27/left-leaning-medias-latest-lies-about-critical-race-theory/
.
…a toxin designed to turn societies into cauldrons of hate and resentment.
It's been a few years since I taught at local universities.
Back then I saw little sign of cultural marxism…
…but in today's high schools?
What kind of stuff is oozing into English lessons as 'current affairs' reading material?
Hogwash about the racist BLM and so-called 'racial justice?'

Who knows?
But best beware!