Dirty BBC? Lazy BBC? Disloyal BBC? UK Pravda Hides Truth About Sean Napier!
Businessman Sean Napier said he was seeking the court order as a "guardian of the Good Friday Agreement."
Mr Napier, who mounted the High Court challenge earlier this week, said the agreement was not an "a la carte" treaty.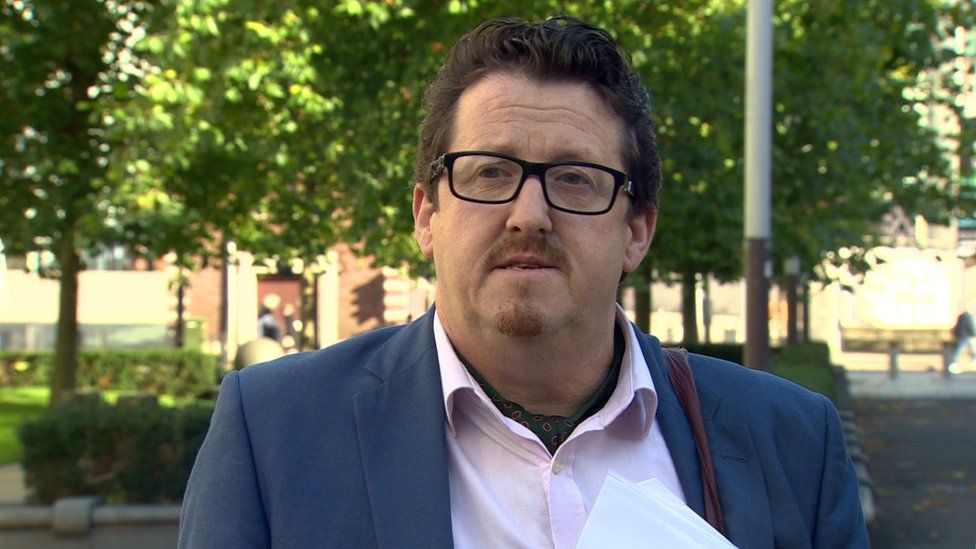 Mr Napier added: "It is very important in what it has done for the greater good of the people here. I think it is my duty to be its guardian."
https://www.bbc.com/news/uk-northern-ireland-58920311
What a pompous ass!
=
It might ALSO be this republican toad's duty to COME CLEAN on his disloyalty to Queen and Country.
Mr Napier, who describes himself as a republican but declined to say whether he is a member of Sinn Féin, previously campaigned on behalf of former finance minister Máirtín Ó Muilleoir.
One might wish these Sinn Fein ratbags would use less alienised forms of their surnames. MOM has two brothers, both of whom are named Millar!
MORE SERIOUSLY, why did UK Pravda NOT explain to its audience of millions that this 'guardian' is so gutless…
=

….
…or so sly, that he won't own up as to whether or not he's a member of Sinn Fein, known to all as the political wing of the IRA murder gang?