Barisan Merah Atau Kurang Ajar? Daan Mogot Tadi Pagi..
If KASBI  – the Committee of Independent Unions Action – doesn't disown the pig-ignoramuses in Barisan Merah uniform…
.

…
…who had KASBI printed on their uniforms too, and who blocked the TransJakarta Busway on Daan Mogot around 10am today, that 'labour' outfit will forfeit whatever sympathy the honest working folk on the bus might have had for them.
The obnoxious louts capered like demented serpents in front of the bus…
=
…
…and it was probably a smart move that the driver didn't open the doors, because the passengers in the ladies' section might have climbed down and battered the moronic turds.
=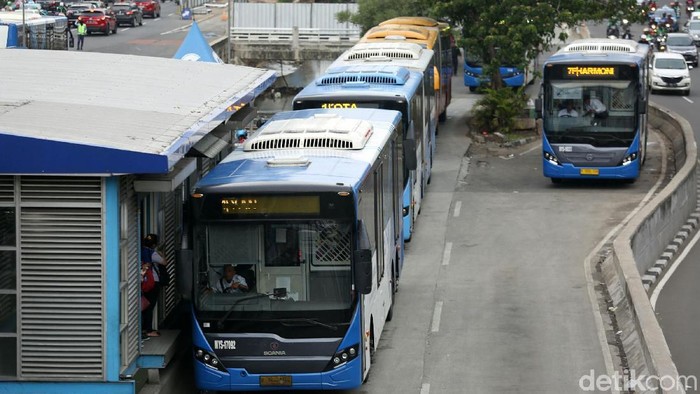 =
I had assumed we'd stopped for the usual Jakarta reason, macet2 (traffic jams), until the angry female voices took my attention away from my handphone.
So, studying the offenders' uniforms…
…I used Google Search and identified the scumbags' shirts, that…
Barisan Merah…
..as
…the Red Front!
But I would say a better description of the rabble might be…
KURANG AJAR!
(ignorant of common decency)

Eventually, our driver had to leave the bus lane to get past these obnoxious anti-socials.

I don't know what the nasty goons ( there were dozens, loitering on both sides of the road) thought they were trying to achieve but they certainly alienated every single soul on that bus.