Crown Prosecution Or Crimmigrant Collabos?
Didn't Labour leader Keir Starmer used to run the Crown Prosecution Service
…..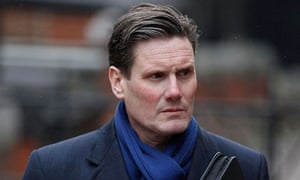 Starmer
…
He has his new job now, but it seems like a lot of his former CPS colleagues (comrades?) still ostensibly serving Britain….
The Crown Prosecution Service notoriously…UK Tax-Payers – 'Defective Descendants Of Albino Mutants?' …crawls to BLM racism
….
– if any 'civil servants' today still see that as their role-
….are no better than Enemy Within collabos.
Here's the latest news of their anti-British mind-set!
.
.
That's a damn disgrace.
We know there have been thousands of crimmigrants pouring in from France….
… only 51 convictions among 46,000 people who have entered illegally since December 2019
…
.
… and each and every one of the wannabe parasites should have been charged and detained….
….not just a paltry 51, for pity's sake.
If convicted, of course, of ANY offence, they should not serve further time…
( at already over-burdened tax-payers' expense!)
…but simply get kicked out, back to where they came from.
.