YUK! Time To Close Your HSBC Account?
So HSBC is once again in the news…
HSBC's charges will be the end of us' | Money | The Sunday Times
But HSBC is not just cracking down on harmless community charities.
Nor is it in the news just because of the above issue – here's an extract from C4M!
=
'Loves knows no borders" is its latest campaign, and features two women kissing on their wedding day while holding a baby. As well as taking out full page adverts in the Times, the bank boasts it is also a major sponsor of Birmingham Pride.
Community groups now facing closure because of HSBC's charges may wonder where the love without borders is for them.

And there's more!
If your money is lodged in their vaults, you may wish to consider if you trust a bank that can't even tell the difference between men and women!
HSBC adds pronouns to staff name badges
Bank joins inclusivity drive as gender pronouns drive debate across Britain's boardrooms
https://www.telegraph.co.uk/business/2022/01/23/hsbc-adds-pronouns-staff-name-badges/
And let's not forget another good reason to look askance at that mighty bank.
..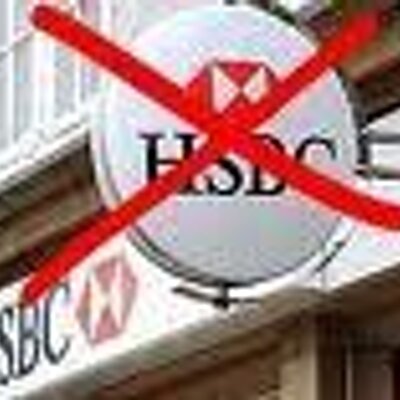 0000000
At least for patriots who are aware of
HSBC

's record of involvement with a secretive pro-EUSSR cabal…

HSBC Is Funding The Enemy Within!
… as we reported many months ago.
Make sure you spread the word.