Barclays Bank – Back In The (Bad?) News
Banks can only function if people like you provide them with the means to do so.
…
..
That is, if your cash is interred in their vaults
Barclays previously got our disapproving attention for its rancid pro-EUSSR  activity…
The Centre for European Reform is a think-tank devoted to making the European Union work better and strengthening its role in the world.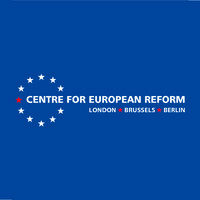 ….the EU should take on more responsibilities globally, on issues ranging from climate change to security.
That's not opinion – it's what the CER says about itself
….and then Barclays behaved badly again last year, endorsing an overtly racist slogan….
Barclays

 memo tells staff 'black lives matter'
https://www.fnlondon.com/articles/barclays-memo-tells-staff-black-lives-matter-20200603N
No assertion by Barclays that…
ALL LIVES MATTER?

.
… and now we hear more disturbing news…
Barclays' UK chief executive has been criticised for sitting on the board of a charity with ties to a group designated as a terrorist organisation by Israel….
https://www.telegraph.co.uk/business/2022/01/30/barclays-uk-boss-urged-sever-charity-links-terrorist-group/
You can read all about that, and may wish to close your Barclays account…
https://www.barclays.co.uk/help/contact-us/complaints/
….or at least send an email protesting about that man's behaviour.
Or if you are a share-holder, demand action.
PS – several other banks also need scrutiny.
Insert Lloyds, NatWest and HSBC into that little search box on  the right and see for yourselves!