La Parrot? Pecresse's Policy Pirouette!
What does she actually believe, or believe in?
=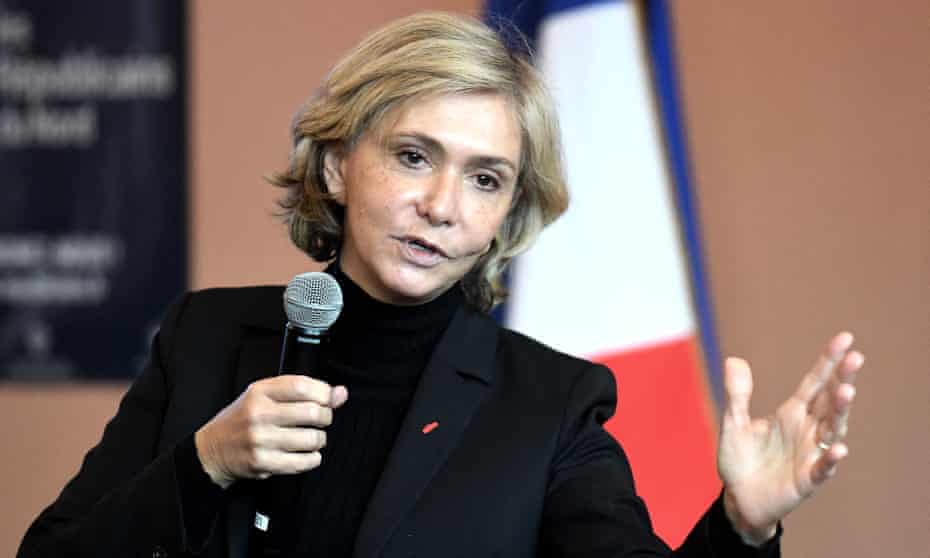 What are we to make of Madame Valerie Pecresse, whom we looked at almost exactly two months ago….
…but who has had a lot to say since then…
Valérie Pécresse told the audience in Paris she was willing to support building walls around parts of Europe to keep out migrants..
She vows to 'crack' down on immigration…?'
"There is no sovereignty without borders…"
And she apparently said 'she was not against "barbed wire" to keep migrants out of Europe…"
https://www.theguardian.com/world/2022/feb/13/valerie-pecresse-rally-focuses-on-immigration-as-threat-from-rivals-grows
=
=
Well, Maggie did defend her people, even those 1800 British souls in the South Atlantic, whom she rescued from enemy occupation…
…but Mama Stasi Merkel?
C'mon!
=
=
Merkel threw open her country's borders, unleashing a horde of aliens, unvetted, many of them savage and/or parasitical, on her people…
…with nightmarish consequences.
So when Pecresse follows up with a call for a, "New France" of law and order, with tight controls on immigration and quotas for migrants, throwing in at least one practical piece of policy sense…
…what should we think?
Is she a champion for the beleaguered French, who fear for their country's future, the menace of The Great Replacement?
She spoke of that horrific prospect, but then…
Pécresse has since tried to walk back her comments on the Great Replacement, saying it is "hateful…"
As one Frenchman notes –
"In my opinion, Valérie Pécresse uses the term because it is here to stay and [this change] will not stop," Gentillet said. "A study by France Stratégie [a think-tank attached to the prime minister's office] looking at the past 15 years shows that there has been a major upheaval in French demographics."
Precesse has abased herself before the PC altar.
So how can anyone expect her to stand up for France?