Colston Court Cr-p – A Balanced Review!
I only just gave vent to my views on the admirable move by Suella Braverman MP, in respect of the verdict in the case of the left fanatics whom a court set free  – despite their role in the mob vandalism of the blameless Colston, in Bristol.
.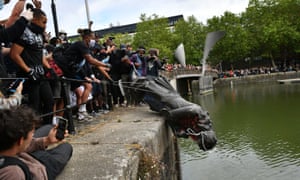 .
Then one of my readers sent me a link to an article published yesterday in the UK.
'We should be concerned about a defence that effectively asserts a human right to damage or destroy property of which one disapproves…'
https://www.telegraph.co.uk/news/2022/04/21/colston-trial-still-leaves-questions-answer