Petition For All The World! Dump Disney!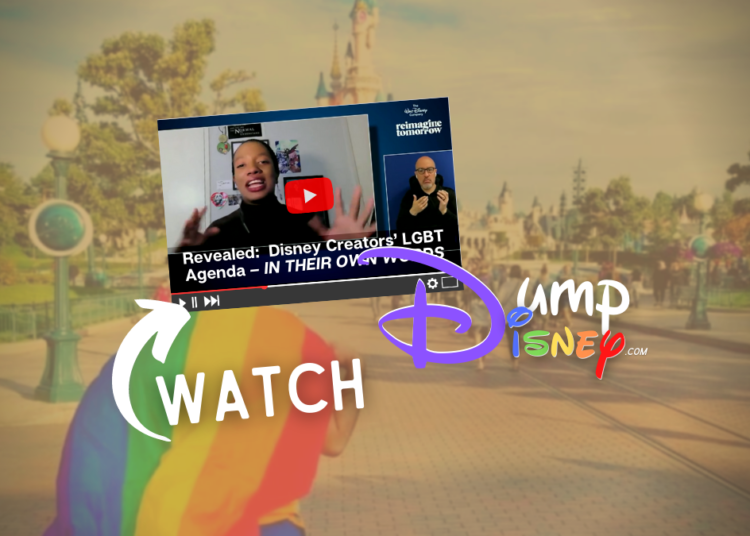 ….
This is a very good cause, and I politely request every reader, everywhere, to join the fight!
An international coalition including The International Organization for the Family (IOF) (publisher of IFamNews), the National Organization for Marriage, Act Right, Le Salon Beige, Ordo Iuris, and the Serbian Family Defense Center have created a world-wide petition to "Dump Disney." As we all know, Disney has become one of the most woke companies in the world and is now attempting to groom our children in the radical LGBT agenda.
For example, Disney publicly opposes a new Florida law that bans schools from indoctrinating students as young as 5 in sexual orientation and gender identity propaganda. In addition, in a video meeting with Disney employees that became public, one Disney executive proudly declared that Disney has a "not-so-secret gay agenda" while another said that Disney is making a strong push to include significantly more LGBT characters in its programming.
At the same meeting another Disney executive bragged how the company bannedthe phrases "ladies and gentlemen" and "boys and girls" at its theme parks because the phrases discriminated against people who did not "identify" as either male or female.
The House of Mouse is now as woke as they come and is destroying the pro-family, pro-traditional values legacy of its founder Walt Disney, who is now turning over in his grave.
Because of this radical left turn by Disney, IOF and its international partners have created the "Dump Disney" petition for people around the world to sign.

The petition, directed to Disney CEO Bob Chapek, opens by boldly declaring:
"I am writing to let you know that I am joining hundreds of thousands across the globe in boycotting ALL Disney products until Disney stops its campaign against the Florida law protecting children in our schools and decides to stay out of the culture war… This means that I will boycott your theme parks and all of your major holdings including: ABC, ESPN, Touchstone Pictures, Marvel, Lucasfilm, A&E, The History Channel, Lifetime, Pixar, Hollywood Records, [and] Core Publishing…

Read on, please…

https://ifamnews.com/en/iof-and-a-coalition-of-international-organizations-launch-world-wide-dump-disney-petition