Bojo's Last Chance? Seek 'Stop Soros Asylumers' Mandate!
Last night, around midnight, Jakarta time, I watched BBC's Oily, a familiar figure to RRA readers….
…that's Oily

Amrolliwolli, Bias Berk Extraordinaire….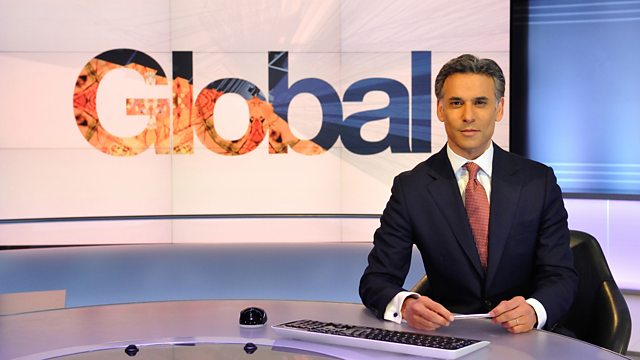 ….interviewing two people, one of whom, Michael Portillo, a defender of Jellyfish Johnson, Oily openly treated with animosity, frankly rude and barracking…
..while the other was fed a smarmy diet of leading questions, Oily utterly sycophantic towards the leftist Bishop of Manchester.
Today 7am, also Jakarta time,  I woke to the news that the Sorosoid ECHR….
.
….had ordered Jellyfish Johnson to stop the departure of that plane, and…
..
..the UK PM had crawled to their diktat.
Today?
Again at 8am, we had to listen to an un-elected leftist shrew named Karen Doyle, of the agitprop 'Movement for Justice,' as she ranted, unchallenged by another namby-pamby Beeby-Boy.
Her far-left politics were undisguised.
'Pure political theatre for a failing government…'
Later the BBC let an unidentified crimmigrant moan at us.
Incidentally, UK Pravda reported a poll, 44% of Brits for the Rwanda policy, 40% against.
I'd say a lot more in favour than that, but even so,  the BBC is knowingly opposed to the majority view..
Anne Soy, BBC Africa Editor
..their Africa Editor dishonestly declaring at 1.25pm that the flights plan was…
'…quite unpopular in the UK."
.
Hey, Comrade Soy, when even your own bias channel makes it 44% to 40%, why not tell rhe truth and say 'Quite Popular?'
Sure, we heard Truss today, but BBC has been allowing one un-elected diatriber after another to soil their channel, not just the above shrew but also a pro-crimmigrant QC named Jessica Parker and, as I enjoyed a sweet-tasting orange or two at lunch-time…
…UK Pravda thrust the sour face of Gillian Trigg into my living-room – a leftist sticky beak last heard shrilling in Australia…

Triggs remains opaque about her politics  I'll bet she does…
  .and now wallowing in a cushy job with the UNHCR.
Sod off, ya old leftist bat!
It's gone on all day…
We have warned of the ECHR over and over again.
It is aggressively hostile to any patriotic views and voices.
So I offer advice to Johnson.
Go to the country!
Redeem your honour..
Fight an election – on this crimmigrant issue!
Yes, I know, we can't trust him.
But he likes to win and a campaign on a platform of securing borders, push-backs…
.
.
..and mass deportations would, I predict, be a winner.
Yeah, dream on  but…