BBC Bias – Eades Incites Another Left Guest!
We know how UK Pravda works with its 'expert' guests, their leftist affiliations usually covered up….
Guest-Expert" Impartial? Hee-Haw
Linda Tirado –BBC Says 'Journalist' – She Is A Far-Left Activist 
..but at least today ( 09.05, Indonesian time) the 'BBC World News' notoriously biased presenter Comrade Eades…
Yes, him again!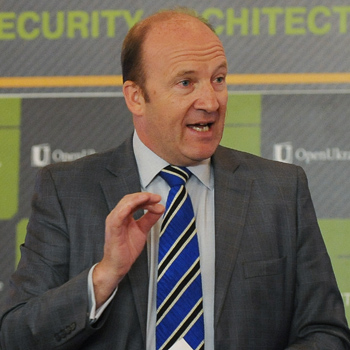 …admitted that a Morticia Addams look-alike with Chicago connections named Ameshia Cross…
000
Ameshia Cross, who worked on President Obama's 2012 re-election campaign…
…..was indeed a Democratic Party strategist.
She was online from Toronto –
00000
( consulting with Justin Turdo, perhaps, or taking a break with CBC (Canada Pravda) comrades?
No, a spot of research revealed she was hired to  'provide liberal commentary for Sinclair stations..'   
That's  a Canadian media company.)
0000
….although the BBC had already featured the Democrat Governor of Illinois.
So UK Pravda's idea of balance is one left Democrat balanced by another, further left Democrat?
Eades was clearly delighted as Cross ( a woman with a very cross, shrill, self-righteous voice and manner) ranted on and on, how the Republicans were 'in bed with the NRA' etc.
.
.
She is, of course, absolutely entitled to this partisan opinion, but even Eades must have guessed there were non-leftists watching….
.
.
…and felt compelled to observe that 'there may be Republicans who prefer to lean on the principle of the right to bear arms…'
But of course, like almost all BBC hacks…
.
.
…he already knew that when Cross was invited, and had totally failed to invite any of those Republicans to debate Ms. Very Cross.
( NB  the leftess was on again an hour later, and still no Republican to refute her yelps)
Instead E
ades suddenly introduced the completely unrelated shooting ( except in the BBC/BLM mind-set) of Jayland Walker as a comparison.
Cross, on cue,
responded 'as a black person…there is something happening here..'
Thus Eades had guided the fanatical female into a hyper-drive hate-shrill against America's police officers.
.
Incensed, apparently, by the capture of the suspect in yesterday's Chicago outrage without further gunfire, she snarled that 'the way the police treat black men…it's disgusting…'
As ever skipping any pretence at impartiality, Eades opined that there were 'certainly inconsistencies…'
Who needs his opinion – he's a paid hack, paid to report, not opine!
As far as I can tell, the capture of the ugly white man in Chicago was non-violent because he did not resist arrest.
That's something of a contrast to the case Cross is so uptight about…
.

…and I quote extracts from Newsweek, hardly a conservative source –
…narrator on the Akron police video explained the car chase continued for a few minutes before multiple officers got out of their vehicles and demanded to see Walker's hands and that he not move. Walker is then seen exiting the vehicle and begins running….
Oh, and…
….a gunshot was heard from the vehicle about 40 seconds into the pursuit, and a transportation department camera captured what appeared to be a muzzle flash coming from the vehicle. https://www.newsweek.com/jayland-walker-afraid-police-says-attorney-1721477
Neither Eades nor Cross had anything to say about that, of course.