Ignore Starmer! Focus On His Fanatic Audience!
While Starmer's unprincipled flip-flop over the EUSSR..
..
..
..is at least more comprehensible than his baffling penis problem…
00000
00000
…in that he has, at least until after the next election, ended his public longing for 'a second referendum and then the return of free movement'
….what should be of more interest is to whom he was speaking.
The Centre for European Reform is a rabidly Europhiliac and often secretive body…
Most of our events are by invitation only and off the record…
….
….and they are of course entitled to hold Europhiliac views and to keep the British people in tbe dark about what they're up to.
But how much money is being siphoned off from how many Brits is an issue we need to confront.
It's not the first time I've mentioned the shameless CER funding from major UK businesses….
..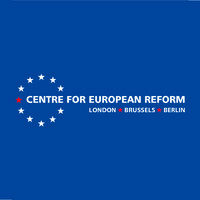 ….the EU should take on more responsibilities globally, on issues ranging from climate change to security.
That's not just fancy-pants geezers in slick suits, company directors…

.…
…senior managers, etc , lavishing their own cash on the fanatic Brussels fan-club. Again, they're perfectly entitled to do so.
What is outrageous is that they're using company cash to fund the Enemy Within!
How many share-holders would be happy about that?
How many even know about their investment being tapped to finance this cabal? .
And customers?
if you have a bank account with Lloyds Bank, for instance, you are indirectly subsidising the CER…
…and Lloyds refused to put a share-holder's question on this politically partisan waste of money to their AGM a year or two ago.
Here's the list.
Our work is funded by donations from the private sector. Our annual reports give a good idea of what we do.
CORPORATE DONORS
Corporate donors: Transparency document 2018-19
0000000
If you're a share-holder, demand that the bosses justify these donations to the next AGM and ask them why no such justification has been offered before!

A lot of companies have an annual vote on 'political donations.'
Vote Against!
…
Otherwise, just boycott their products or services as best you can…
Maybe some of these Europhiliac businesses have cleaned up their act, but if you hold even one share, show that you care.
0000…
…we bring together people from the worlds of politics and business, as well as other opinion-formers.
Most of our events are by invitation only and off the record, to ensure a high level of debate.
.
Sounds as sinister as the Bilderberg clique!
….
The conclusions of our research and seminars are reflected in our publications,  as well as in the private papers and briefings that senior officials, ministers and commissioners ask us to provide…
-'PRIVATE BRIEFINGS?'-
…and it's clearly VERY secretive, boasting, as it does, of 'private briefings' and 'off the record' access to those who walk the corridors of power!
But if you search, it's intriguing what you can find, like this official EU website…
…
…which exposes an organisational link between CER and the subversive Soros networks.
Time to target them!
Tel: +44 (0) 20 7233 1199
Tell them what you think of their shadowy strategies and unsavoury agenda.
But don't drop by at their plush London lair…