Eire Terror Fans Multiply…Or Surface?
 We have noted the on-going outbursts since that Eire team's dirty ditty, not least how the pro-terror piece has 'risen up the charts' not only in the hostile neighbouring republic…
.
…but even in the UK, that latter phenomenon suggesting the presence of a lot more enemy aliens…
000
00000
…than any country needs.
Now we read of a 'video which was posted on social media at the weekend and appeared to show a group of passengers at Dublin Airport singing a song in support of the IRA…"
oooo
You can see/hear the vermin at Dublin Airport, and read the airport management's self-exculpatory words, here – https://www.newsletter.co.uk/news/national/concerns-expressed-that-pro-ira-singing-is-becoming-normalised-after-dublin-airport-video-emerges-3881651
0000
So what if it 'was widely condemned!'
We were moved to discuss this after reading the above linked story in the Irish Times, Jeffrey Donaldson 'asking' Micheal Martin…
..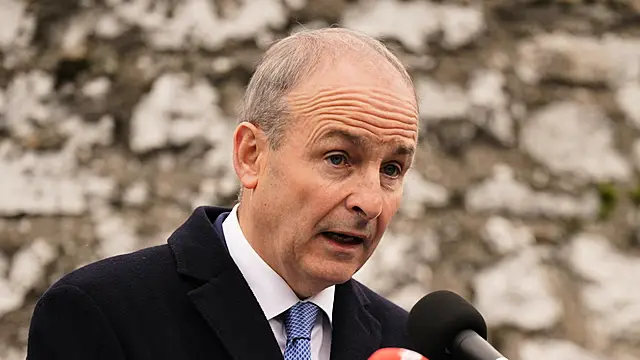 Yes, the same Micheal Martin who rails at Sinn Fein but has the same goal – 'United Ireland!'
….to use his 'influence' to curb the cur cacophony.
I'm prepared to accept that Mr. Donaldson means well.
But perhaps, like many others, he is misdiagnosing the plague of 'musical' hate we've witnessed.
Can it be that this cancerous epidemic of anti-British bigotry is not spreading, as some say, but rather surfacing?
That it's nothing new, but simply an atavistic evil that's long been there, now oozing all over the British Isles, the catalyst having been that vile post-match chorus.