Lucia Alexander, Middle-Aged Boor!
Lucia Alexander is a middle-aged sow who should be fired from her job as an 'auxiliary nurse' in 'the east of England…'
..
.
…as somebody with no respect for other people is unfit to hold a responsible position.
Or at the very least, the boorish sow should one day get home from work and find her dwelling occupied by people she neither knows nor likes.
If she then calls the cops…

 ..they should drop by and deferentially ask those guilty of home invasion to leave, having agreed not to arrest them.
I have no real interest in or sympathy with Gordon Ramsay…
.

Meat pies are tops!
.
…as I'm quite capable of cooking for myself!
But the man is entitled to operate his resto without disruption by lawless lice like…
…'Animal Rebellion.'
…louts we have discussed before, and now must again.
The scumbags invaded Ramsay's place…
..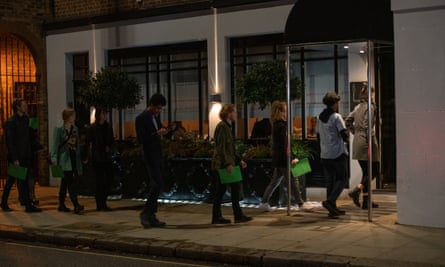 "The Metropolitan police said they were called to the restaurant shortly before 6.30pm….
.
"The restaurant was closed and the protesters left. There were no arrests."