Bodies Hanging From Sydney Harbour Bridge?
How many bodies were hanging from Sydney's famous bridge?
.

.
Usually, the Aussie Daily Telegraph is a source of fairly sensible reports….
..but this caught my attention today, a serious grammar lapse, surely!
.
.
Apparently, a 'controversial climate protester who suspended themselves above a Sydney railway freight line has been removed from a northern NSW court by sheriffs….'
https://www.dailytelegraph.com.au/news/nsw/lismore/climate-activist-emma-jade-dorge-faces-lismore-court-arguing-against-police-reporting-condition
0000
Okay, ONE anti-social agitator can hang himself, or herself, but 'themselves?'
I checked other media -no doubt ABC would get it right..
..
…
…and/or left!
Aha!
Blockade Australia climate activist handed 'rap on knuckles' over Port Botany protest
( 'Blockade Australia', for non-Oz readers, is similar to The UK's X-Stinko Revulsion gang)
00000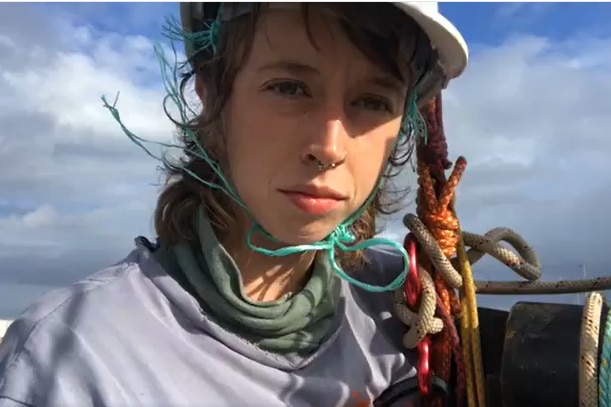 Hard to tell if it's male or female, but it's a photo of one person, with a plural pronoun .
Yes, ABC is playing the Pronoun Puke Game…
.
…
…as much a global pestilence as the Chinese Virus ever was!
Gets worse, too.
….26-year-old Emma Dorge, suspended themself …
"THEMSELF?'
That's not even a word!
…
…from a pole over the side of a Port Botany freight bridge, blocking access to incoming and outgoing trains while carrying a sign, in late March this year. https://amp.abc.net.au/article/101802332
Weird court, no jail-time.
If flogging were available, many would cheer – but in its absence, a year behind bars…
.
.
…would have made more sense.
"I was given a CRO (conditional release order) and a small fine so it's not too bad," Dorge said.
Magistrate Miranda Moody's excuse for the pathetic slap on the wrist?
"A lot of these people have their hearts in the right places and I'm sure Miss Dorge does as well.'
At least the judge called it Miss!
However, there comes a time when the courts must act to protect members of the public and rescue services," Magistrate Moody said.
And got the next bit right..
"You're not smart. You're a fool to do this..'
But my condemnation today is for the Telegraph, falling into PC garbage grammar…
.
…as bad as ABC!