So Theresa May, inexplicably, is still hanging back like a wall-flower at a school dance, unwilling to declare a date for the Big Five-Oh.
=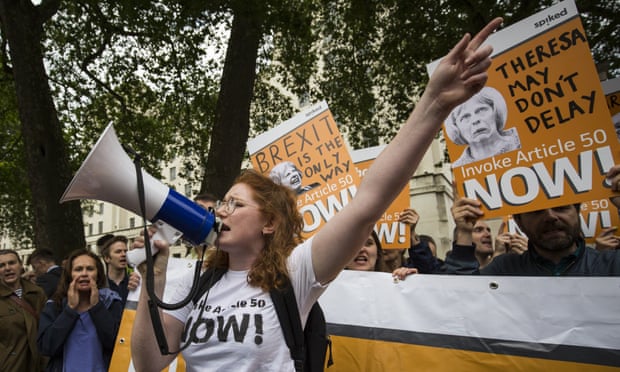 =
It is now thought that the most likely date for the historic move will be in the last week of March, FOLLOWING the special summit of the remaining 27 member states in Rome on March 25 to mark the 60th anniversary of the European Union.
My emphasis!
http://www.independent.co.uk/news/uk/politics/brexit-article-50-wont-be-triggered-this-week-theresa-may-eu-referendum-latest-news-rome-treaty-a7627676.html
Following?
There's really no reason to faff about any longer. She should get on with it, regardless of the antics of that shrill separatist Sturgeon's antics.
Following?
But surely May is not delaying the trigger move till after the 25th cravenly to avoid upsetting the Euro-Commissars' anniversary shindig…
…………
………..
….which I bet will see vast sums of tax-payers' money wasted on free food and drink and probably fireworks too, in an orgy of Europhiliac self-glorification?
Rain On Their Parade!
I truly think that, if TM pulled the plug at the very moment when Comrade Juncker pops the first cork on the undoubtedly expensive bottle on the 25th March…
….such a slap on the kisser for the supranational swine would win her cheers from John O'Groats to Land's End! 
========
Meanwhile, a reading recommendation.
The liars and fear-mongers who provided the basis of Remain propaganda are now largely discredited, but here's a neat little fact-package from Brexit Central, to dispel any remaining Europhiliac phantasmagoria.
=======
Project Cheer, our compilation of some of the facts, figures and news stories demonstrating that many of the predictions and projections of Project Fear have already been proven false. I hope that you find it a useful resource! Click here to download the PDF.