---
The death last week of James Brokenshire MP, still only in his fifties but taken by a cruel cancer, deserves a few lines here, as he appeared in our blog more than once…
….and if I'm not wrong, the words we thought worth quoting were brave and truthful.
Examples? .
"It is also clear the current focus is disproportionately on those who worked for the state – former members of the armed forces and the RUC, the vast majority of whom served in Northern Ireland with great courage, professionalism and distinction.
.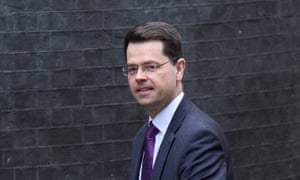 …
Brokenshire's criticism of the Public Prosecution Service's pursuit of former British army soldiers involved in Troubles-related killings means he can no longer be regarded as an objective figure in the talks that will follow Stormont assembly elections on 2 March, Naomi Long told the Guardian.
A reminder of how he flushed out the "Alliance Party's" true appeasement stance.
 And again, when the swarm in Calais were unmasked as fake 'refugees.…
As UK Government Minister

Brokenshire

said  – 
'In terms of the mix of people who are seeking to make that journey, our estimate is that the majority of those are probably economic migrants, rather than those who are fleeing persecution or some sort of civil conflict.  
 http://www.dailymail.co.uk/news/article-3153808/
00000000000000000000000
Let Mr. Brokenshire be remembered as a man who told truths that mattered.