While that Remainiac ratbag Anna Soubry is trying to get people arrested for daring to  barrack her outside the Commons, in another country, politicians who actually try to speak for the people are facing REAL threats, and not just threats.
Germany's AfD MP brutally beaten in 'politically-motivated attempted assassination'
https://www.rt.com/news/448275-germany-afd-magnitz-brutal-attack/
===
It was no random punch-up.
This is a picture of the middle-aged MP for Bremen after the cowards assailed him in the street, three-to-one, after dark.
Typical left tactics.
.
==
=
Nobody can say I'm jumping the gun if I say this outrageous attack was certainly dirty work by Red Nazi Antifa scum, who have never made any secret of their hatred of democracy and their readiness to use violence against patriots…
=
---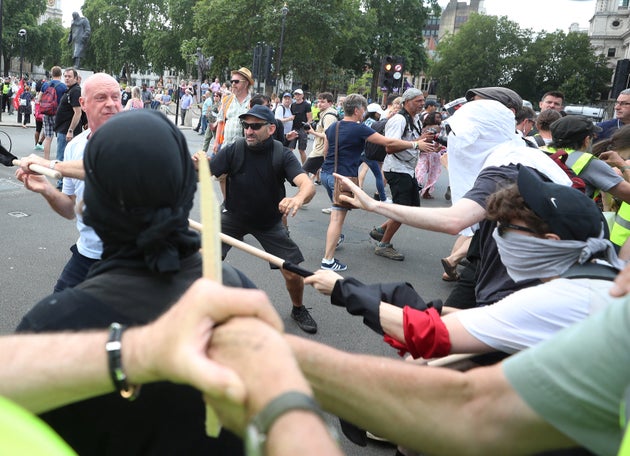 ///
…as we have seen too many times, all over the world.
=
.
That's Frank Magnitz, doing things the democratic way, making a speech in parliament.
And that's why the Red Nazis of Antifa hate him,and detest the AfD, because the patriots asked voters for a mandate to speak for the under-dogs, the Germans whom Mama Stasi Merkel has made second-class citizens in their own country.
With more and more ordinary people turning to the AfD, the vicious violence – undoubtedly encouraged by the lying media's hate-campaign – is the last card left for the left to play.
Time to declare Antifa a terrorist movement – round them up, lock them up, or better still, put them down!