Interesting to see how fast and furious public reaction has been to Jakarta Governor Anies Baswedan's behaviour in the wake of the riots last week!
==
One wonders how President Jokowi will respond to the petition asking for the Governor's dismissal.
I am not an Indonesian citizen so cannot properly sign such petitions but interested readers may wish to review the various aspects of Governor Anies which we have felt obliged to comment on.
========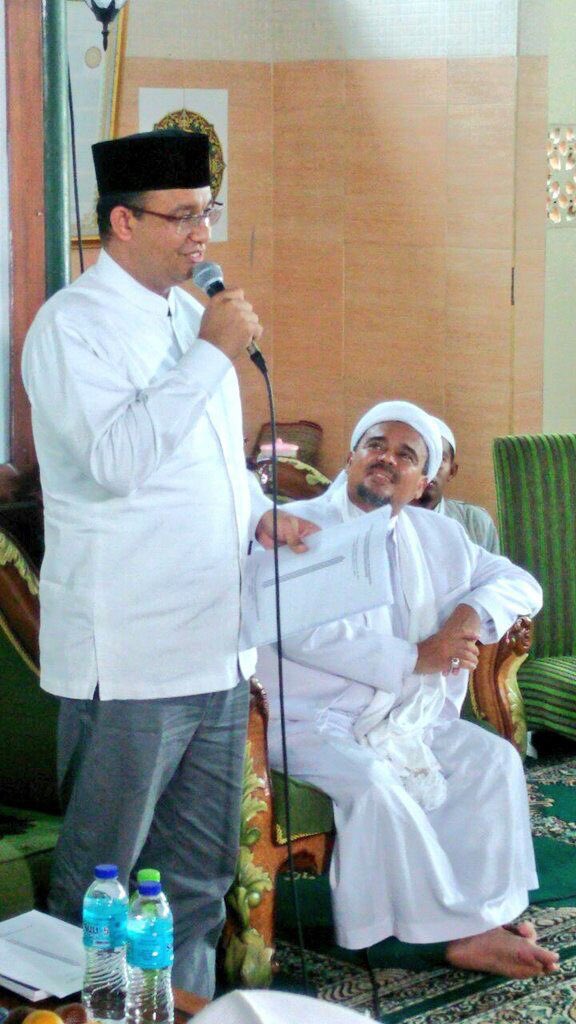 =Anies Baswedan, seen above with the currently hard-to-get –Police Add FPI Leader RizieqShihab to Most Wanted List -'grand imam' of the white-shirt sectarian gang calling itself the FPI, self-styled 'Defenders of Islam…
=
Incidentally, there's another Indonesian petition going around, with even more signatures than the one against Anies.
We will have a look at it soon.
https://www.thejakartapost.com/news/2019/05/27/online-petition-calling-for-anies-dismissal-resurfaces-after-jakarta-riots.html