British Government refuses to say whether proclaiming divinity of Christ is a hate crime?
==
That's the headline in the UK's Catholic Herald, and the report below it bears out its truth.
As Christmas draws nigh, the cringing appeasement of a government owing allegiance to a monarch whose titles include 'Defender of The Faith' is glaringly exposed, thanks to UKIP peer Lord Pearson of Rannoch.
=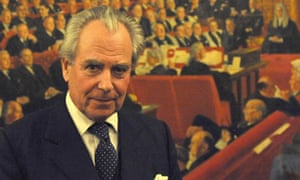 Lord Pearson
=
Lord Pearson says that he put this question to Theresa May's spokeswoman, Charlotte Vere ( a rabid Remainer,BTW) in the House of Lords –
'Will they confirm unequivocally that a Christian who says that Jesus is the only son of the one true God cannot be arrested for hate crime or any other offence, however much it may offend a Muslim or anyone of any other religion?'"
Not in the Houses of Parliament, it seems!
=====
Vere, Theresa's faithful flunkey, offered the following non-reply:
"My Lords, I am not going to comment on that last question from the noble Lord."
=
She added that the legal definition of "hate crime" has been the same for the past 10 years.
http://catholicherald.co.uk/news/2017/12/14/british-government-refuses-to-say-if-proclaiming-divinity-of-christ-is-a-hate-crime/
So what's the daft young (-ish) bat on about?
A question on religious liberty gets an 'answer' about 'hate-crime?'
=
=
Pearson was interviewed later and noted the current 'double standard.'
"You can say what you like about the Virgin Birth, the miracles and the Resurrection of Jesus Christ, but as soon as you say 'come on, is Islam really the religion of peace that it claims to be', all hell breaks loose."
Come on, indeed. There are of course good, decent, peaceful Muslims, some of whom are frequent guests in my home.
But the phrase 'religion of peace' is not what springs to mind when you see the FPI, Islam Defenders' Front, marching through Jakarta…
=
=
…nor is the indubitably Islamic organisation called Hizbut Tahrir notably shy about their beliefs.
Not just Pearson but all Brits should be concerned about Vere's vacillation on whether or not Christians, whose creed, in its denominational variants…
.
=
….is the creed established by law in both England and Scotland, are any longer free to proclaim their faith without fear of legal reprisals.
 Once they criminalise Christianity…
=

.
…then anyone who believes in God Almighty could be next in the firing line.