Busy day today!
I had to go into town.
=
=
Being me, I arrived an hour before the appointed time, and decided to loiter in Kota Tua, Jakarta's Old Town, a pleasant area to wander about.
Whilst idling around Fatahillah Square, I got talking to a friendly old fellow selling coffee. After the usual questions about my origins and how long I'd been in Indonesia, he assured me that, although it had not featured on the tv news…
………
…….
…a mighty storm of gigantic hailstones had descended on Myanmar yesterday, destroying 200,000 Buddhist homes, God being on the warpath because Muslims were getting a hard time of it.
====
 =====
I promised to check out Google News for more details. Perhaps detecting a certain scepticism, he insisted that it was definitely so, "just like the giant fireball storm" that God had visited upon Israel during the recent Temple Wall dispute.
He was a genial chap, and utterly sincere.
I wonder where he gets his info!
Maybe, or maybe not, from France24, which I had 

tuned into in the morning for their every-half-hour news…

=========================
…only, sadly, to catch the tail-end of their 'film-review' show, with Nasty Nesselson abusing her position as film critic (again!) to snipe at Donald Trump.
Then we lucky viewers were treated to the France24 'Debate…'
oooooooooo
———
Why they call this blast of bias a 'debate' is a challenging question.
A debate requires at least TWO sides, but, as often happens, they had three people on, all on ONE side, which appeared almost to be a contest, to see who could criticise Myanmar's leader, Aung San Suu Kyi, most creatively.
=
=
The guests were a former French ambassador to Rangoon (Yangon) – that's the capital of Burma (Myanmar) – plus an American named Phil Robertson, from that 'Human Rights Watch' NGO…
====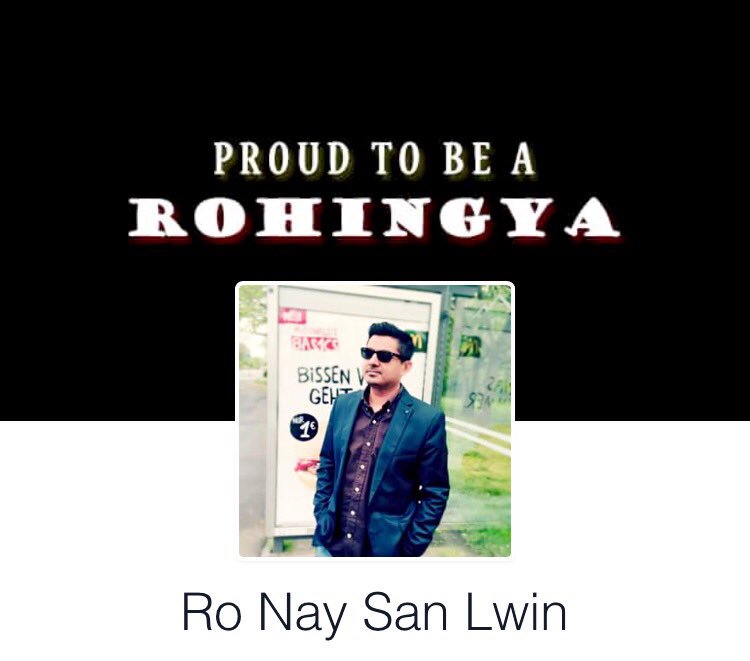 …and a Burmese blogger ( pictured above)
Almost needless to say, each of these gentlemen had harsh words to say about the Nobel Prize-winning Aung San Suu Kyi  – she who was until recently so popular that a movie, 'The Lady,' was made all about her!
…………
And of course they have every right to make whatever criticisms they want to make about her, or anyone else.
To be fair, and I have little time for much of HRW's agitprop activity in other parts of the world, Mr. Robertson also accurately pointed out that a lot of the ant-Myanmar protesters were Islamist fanatics, making the most of the crisis.
=====
He even specifically mentioned Indonesia's FPI, whose hateful and bloodthirsty banner I have often shown you…
=====
========
…and cheerfully show you again!
That's all very well.
However..
There are two sides to every story, and the very word 'debate,' as said already, REQUIRES at least two sides.
There was NOBODY there in F24's studio to speak for Myanmar's lady leader as she was variously painted as a villain or a helpless plaything of dark forces, or as somebody playing a devious game.
——-
…………
Maybe she is one ( or even all!)  of those things, but after watching such a slanted show, I tend to think that each or all of those pejorative nouns could just as easily be applied to France 24
leader