Alice Springs local accuses NT government of covering up community violence…
.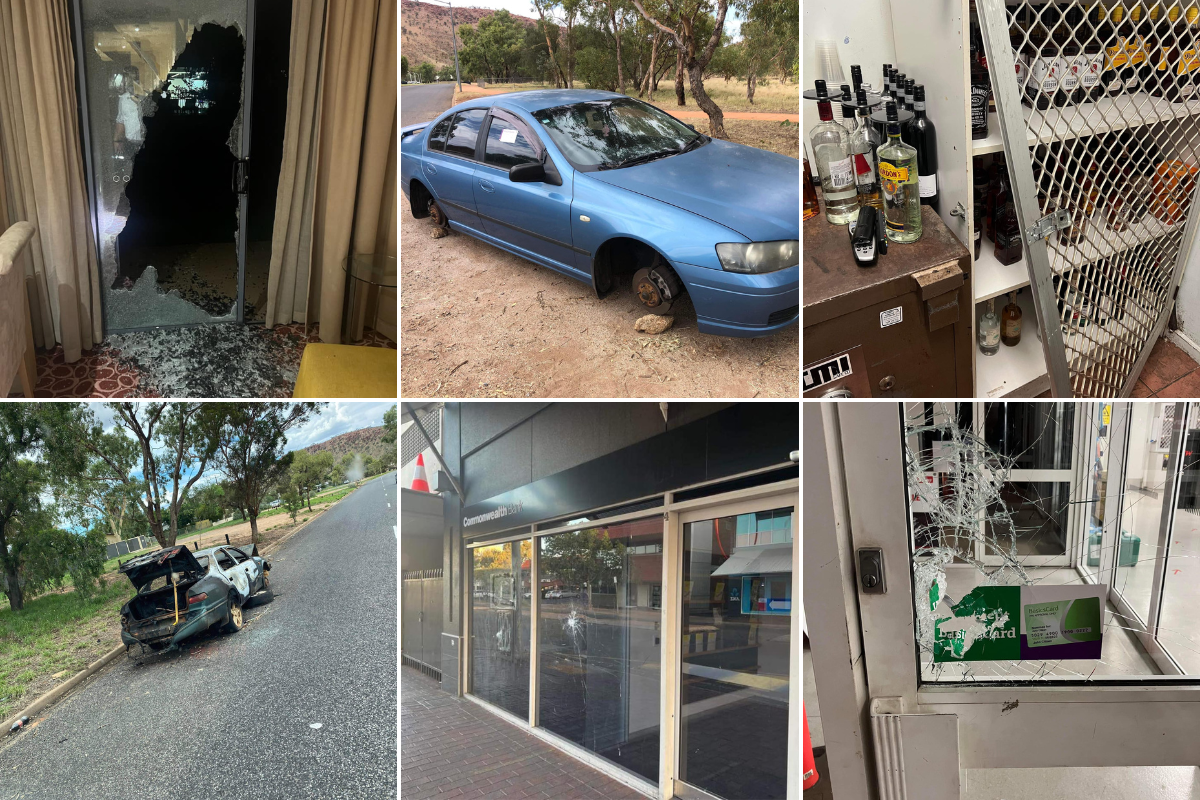 ooo
Shocking scenes in Australia's Alice Springs…
…
.
…where Jamie Chalkner, the state's police commissioner, said that his officers could no longer arrest their way out of the crime crisis.
oooo
Locals said crime has always been a problem in Alice Springs, but argue the Royal Commission into the Northern Territory's youth detention changed everything..
 Bail laws were relaxed and youth offenders can no longer be held for more than four hours without being charged.
https://9now.nine.com.au/a-current-affair/youth-crime-alice-springs-locals-overwhelmed-calls-for-action-over-town-anarchy/3d2668c0-fdfc-4871-9dfe-15905f446844
.
And how bad is the media cover-up?
.
But instead of a serious crack-down, we hear the same old song about how 'complex' it all is.
oooo
'The NT attorney general, Chansey Paech said addressing the issue required complex solutions.'
Yeah, right!
The Mayor makes more sense.
Alice Springs mayor calls for 'heavy handed response' as crisis talks held over increased crime
Alcohol restrictions?
.
.
Stopping hoodlums getting boozed up is hardly an adequate response.
Time for back to basics!
CORPORAL PUNISHMENT…
.
.
…A SHORT SHARP SHOCK, administered repeatedly…
( on an inclusive, non-discriminatory basis!)
…until they learn how to live in a civilised country, might help.