Or maybe we should make that NINE feet, for the 9 life sentences it received when it was convicted of the 1993 IRA bombing of a Shankill Road fish shop in which nine civilians died.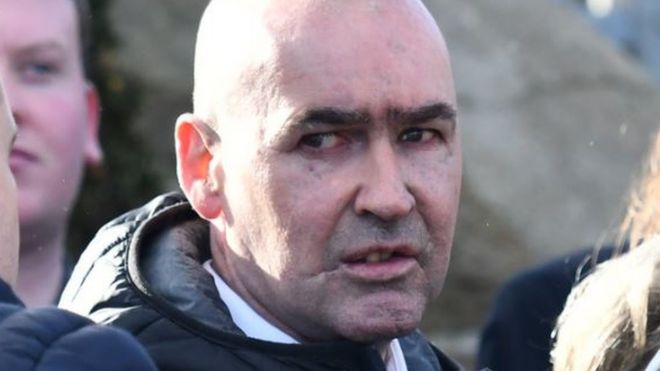 So any new allegations made against it are surely a matter of public interest?
Yet although most media, for example,the BBC, have told us that the pig was 'interviewed….about an incident at a shopping centre..in north Belfast at the weekend,' none of those media have given us any information about that 'incident!'
Obviously it would be pleasing were criminal proceedings brought and imprisonment resulted, although no serious justice will ever be done, thanks to Tony Blair, under whose vile Bad Friday Deal…
.
.
…the evil pig was unleashed, in July 2000, thus free last year to go out campaigning for Sinn Fein.
It should have been put to death 20 or more years ago.
But as we well know…
.
…
…
However, the BBC does tell us that a 'report will be prepared for the Public Prosecution Service.'
Rather than have me devote time to poring over Google Search to seek details, can any readers advise us exactly what the HELL is going on?