All enthusiasts for conspiracy theories will have heard of 'The Protocols of The Elders of Zion' – a document purporting to reveal a Jewish plot to rule the world.
I have never read it, though I saw a copy on sale in an airport bookshop on my way to Indonesia over two decades ago.
That was in Brunei.
It's said to be a forgery..
.
….concocted by agents of the Okhrana, the Russian Secret Police.
So whoever coined the term 'The Elders' for the cabal in the news today surely has a sense of humour.
The Elders, a group of prominent former world leaders, voiced concern on Thursday at U.S. President Donald Trump's refusal to concede electoral defeat, saying it showed disrespect for the integrity of American democracy… https://www.haaretz.com/us-news/elders-group-of-former-world-leaders-urges-trump-to-accept-defeat-1.9306368
NB 'former' world leaders…. including?
Well, a few retired ratbags we've had cause to deplore. e.g.
Ex UN SecGen Ban Ki Moon –
Ex Colombian President Santos…
….and that nattering ould nag Mary Robinson, who was once Eire's President (HOW many years ago?) then ran the sticky-beak UNHCR…—
…until she quit after whining about capital punishment in the USA and appalling people who found her approach to 'rights' too selective, viz.in the case of Dubai's princess…….
Robinson described Latifa to the BBC as a "troubled young woman" who regretted an earlier video in which she alleged being confined and tortured in Dubai.
'Detained in Dubai' head Radha Stirling expressed astonishment at the former UN commissioner for repeatedly reciting a single statement from Dubai's official version of the events, "loving care of her family", and for dismissing Latifa's alleged attempt to escape from Dubai in February 2018
These 'Elders' ( founded by the late life-long Communist Party member Nelson Mandela) should be told to find a senior cit bingo night somewhere!
Instead, BBC gave great and greatly undeserved prominence to the gang of old farts (which includes Jimmy Carter, of all people, and I'd say any conspiracy he's into must have fat chance of success!)
Their Washington correspondent, Lebo Deseko, said 'it's really quite something!'
–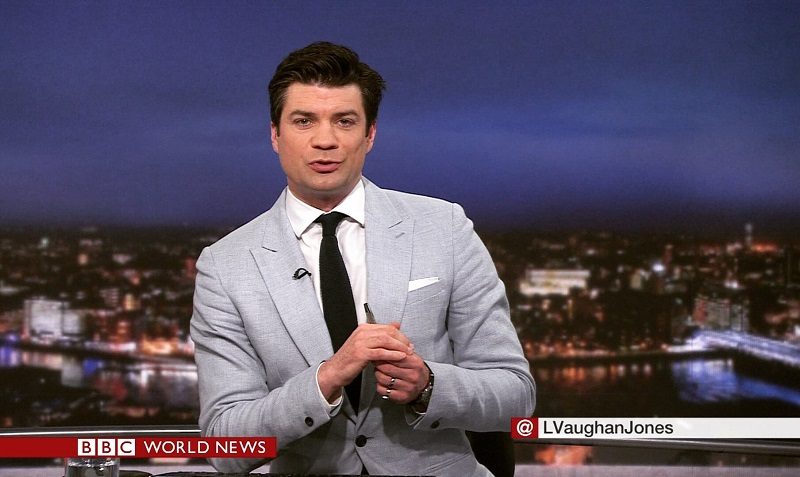 Lewis Vaughan Jones
…
   – while their over-fed leftist Lewis Vaughan-Jones, whom we have also noticed before, just blabbered on, claiming the Old Farts, aka 'The Elders,' were 'respected!'
'Respected?'
Mary Robinson labelled a 'willing pawn' over visit with UAE princess
By whom, you biased BBC slug?
…