GOOD QUESTION, IN VIEW OF THIS NEWS!
….
…
We know they were splurging money on a pro-Fourth Reich pressure group…
..

..
…and may well still be into such profligate pastimes – any customer who feels ill-served should email their 'customer services' and ask about Barclays shameless CER funding.
..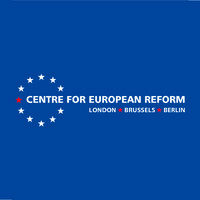 ….the EU should take on more responsibilities globally, on issues ranging from climate change to security.
That's not my opinion – it's what the CER says about itself
0000
….and then 
Barclays

behaved badly again, endorsing an overtly racist slogan….
Barclays

 memo tells staff 'black lives matter'
https://www.fnlondon.com/articles/barclays-memo-tells-staff-black-lives-matter-20200603N
No assertion by Barclays that…
ALL LIVES MATTER?

.
… and it wasn't that long ago we heard further disturbing news…
Barclays

' UK chief executive has been criticised for sitting on the board of a charity with ties to a group designated as a terrorist organisation by Israel….
https://www.telegraph.co.uk/business/2022/01/30/barclays-uk-boss-urged-sever-charity-links-terrorist-group/
You can read all about that, and may wish to close your
Barclays

 account…

https://www.barclays.co.uk/help/contact-us/complaints/
….or at least protest!
Share-holder?
Act to corral the leftist swine!