I didn't see the newspaper report, so must thank UK Pravda for picking up on it….
Slides from race training given to teachers in Brighton and Hove schools, leaked to the Sunday Telegraph, said that "between the ages of three and five, children learn to attach value to skin colour: white at the top of the hierarchy and black at the bottom…"
https://www.bbc.com/news/uk-england-nottinghamshire-60321825
The creators of this kind of racist filth ought to be banned from ANY input into education in the United Kingdom. Its hateful message is almost instantly refuted by who is taking notice, the Secretary of State for Education…
Mr Zahawi said his officials were in contact with the council to investigate the materials.
…who, being non-white, must be ranked far from the top of the 'scale' noted by whichever bigots created the slides.
But my thanks to the BBC are less than full-hearted, given how the tax-funded propaganda outfit has repeatedly lavished ill-deserved attention on rancid hate-freaks.
=
===========

As to our headline, we have often noted how more than a few British schools are in the hands of The Enemy Within.
=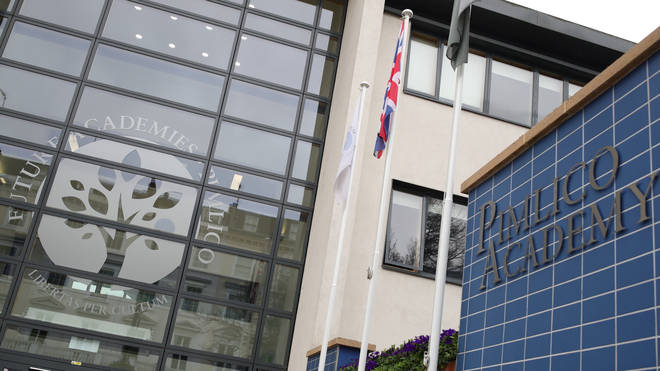 …and while the wickedness of many teachers should be ended promptly…
=
…
… it's as of at least equal importance that those who provide teachers with such subversive training be excised from the system!