How many times have we had to shed light on the dark ( Left) character of the BBC's 'independent guests…'
…who are carefully, selectively, invited to offer words of 'wisdom' on the day's news?
Too many!
Last night they were at it again, Uk Pravda's 10.30pm (Jakarta time) news presenter Ben Boulos revealing how dim-witted they think viewers are…
.
.
…and how Europhiliac the tax-funded broadcaster truly is.
Liz Truss having just declared new Tory leader, one might expect to hear a bit of non-partisan input.
But who did we get?
Charles Grant of the Centre for European Reform..
Who, I hear you ask?
BBzc Boulos was very careful NOT to explain that the CER, funded by numerous major UK businesses….
..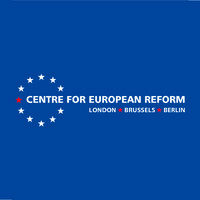 ….the EU should take on more responsibilities globally, on issues ranging from climate change to security.
…is rabidly pro-EUSSR.
You can use our Europe Day link above  but in case you can't be bothered, read on! …

.…
CER, infamously, declared a few years ago  that the Brussels Empire was  –
…surrounded by strongman leaders who spurn its liberal internationalist values and disregard its preference for a rules-based order – Donald Trump, Vladimir Putin and Recep Tayyip Erdoğan.
Overtly allegiant to 'liberal-internationalist' ideology, thIs CER, by its own account, is dangerously influential…
…we bring together people from the worlds of politics and business, as well as other opinion-formers.
Most of our events are by invitation only and off the record, to ensure a high level of debate.
.
Sounds as sinister as the Bilderberg clique!
….
The conclusions of our research and seminars are reflected in our publications,  as well as in the private papers and briefings that senior officials, ministers and commissioners ask us to provide…
-'PRIVATE BRIEFINGS?'-
…and it's clearly VERY secretive, boasting, as it does, of 'private briefings' and 'off the record' access to those who walk the corridors of power!
But if you search, it's intriguing what you can find, like this official EU website…
…
…which exposes an organisational link between CER and the subversive Soros networks.
.
..
.
Time to target them!
Tel: +44 (0) 20 7233 1199
Tell them what you think of their shadowy strategies and unsavoury agenda.
But don't drop by at their plush London lair…
14 Great College Street
Westminster
London
SW1P 3RX
…to seek answers!
Their website makes their creepy character clear.
Their office is 'NOT OPEN TO THE PUBLIC!
But obviously very open to invitations from the BBC!