It's fair to say that the far-left Guardian is Trumpophobic….
…
…at least as bad as the BBC…
..though at least the Guardian doesn't have its snout  .
…stuck deep in rhe public purse…
…and some might say its story this week…
.
.
Trump's 'big lie' hits cinemas: the film claiming to investigate voter fraud
…is just another example of its engrained prejudice.
But hang on a minute!
—-‐———-
"   "
———
LOOK at those inverted commas accompanying 'big lie!'
That's how honest journos show readers that something is OPINION, and not (necessarily) fact.
Alas, if you continue down the whole piece, you'll find it replete with quotes from ( no doubt carefully selected) experts, trying to 'debunk' the excellent film…
…
…..we have mentioned previously.
But who trusts 'disinfo' yelpers, especially after the defenestration of Scary Poppins….
…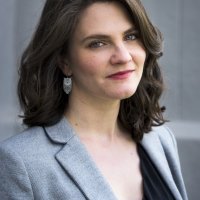 Dotard's Scary Poppins, who 'suggested the story, now universally recognized as valid, was a "Russian influence op." READ

The Dotard
…..
… a known leftist designated by The Dotard to stomp truths he and she dislike.
Yet that Guardian headline?
After months and months of inserting left-bigot slurs as factoids, like 'fraudulent claim' instead of 'claim,' into media coverage of the debate in the USA, can the mainstream media be about to clean up their act?