The Centre for European Reform is a think-tank devoted to making the European Union work better and strengthening its role in the world…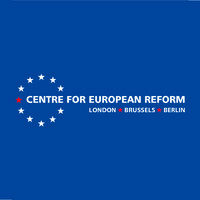 ….the EU should take on more responsibilities globally, on issues ranging from climate change to security.
The ultra-liberal prejudice of this CER comes across glaringly when you read what they themselves say, virulent Trumpophobia!
According to CER, the Brussels Empire is –
…surrounded by strongman leaders who spurn its liberal internationalist values and disregard its preference for a rules-based order – Donald Trump, Vladimir Putin and Recep Tayyip Erdoğan.
Overtly allegiant to those vile values, the 'liberal-internationalist' ideology, thIs CER, by its own account, is dangerously influential…
–
…we bring together people from the worlds of politics and business, as well as other opinion-formers.
Most of our events are by invitation only and off the record, to ensure a high level of debate.
.
Sounds as sinister as the Bilderberg clique!
….
The conclusions of our research and seminars are reflected in our publications,  as well as in the private papers and briefings that senior officials, ministers and commissioners ask us to provide…
-'PRIVATE BRIEFINGS?'-
…and it's clearly secretive, boasting of access to those who walk the corridors of power!
Good people around the world, especially in the Anglosphere, should publicise this cabal, and the big-biz Europhiliac 'donors,' and target them with boycotts.
At least we can identify the Euroid companies –
Our work is funded by donations from the private sector. Our annual reports give a good idea of what we do.
CORPORATE DONORS