Lord Kamlesh Patel has accused a group of Yorkshire members of attempting to "delay and derail" Headingley's reinstatement as an international venue….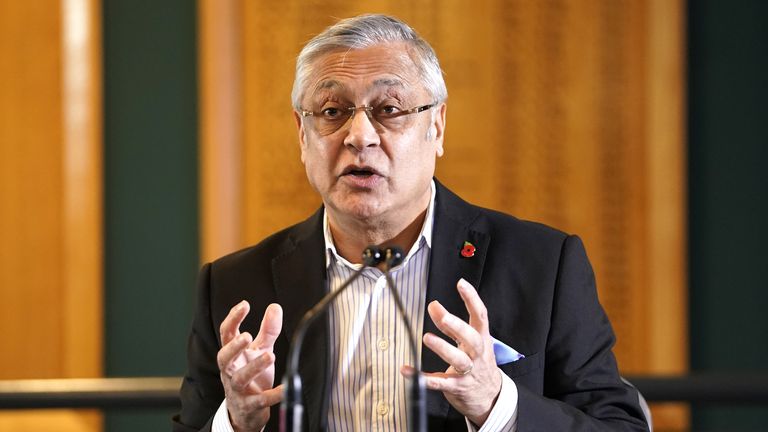 ….because they believe the club is being "sacrificed on the altar of Black Lives Matter".
https://www.espncricinfo.com/story/yorkshire-racism-scandal-lord-patel-says-black-lives-matter-opponents-are-behind-yorkshire-reform-delays-1299773
And given the way Yorkshire's been subjected to insult and abuse by fans of the uptight Cricket-Whiner…
..much of whose self-serving whines were hardly substantiated…
Cricket Whiner 'Employers Must Deal With Any Who Dispute My Yarn
…who's going to dispute what the resistance says about the baneful impact of the racist BLM on their sport?
But those staunch Yorkshiremen fighting back have not only got the noble lord to contend with.
Listen to the arrogant Tory MP, the chairman of the House of Commons 'digital, culture, media and sport committee!'
He's a person we have heard about previously…
.

Julian Knight MP
.
…ex-BBC, and a Remainer,  whose complicity when leftists were bullying a man for talking plain English made me suggest he should be deselected by his local party!
Knight is currently ery vexed that mere cricketers should get in the way of the 'agenda' his ally Lord Patel wants to ram through!
But that's not quite how he chose to put it.
"It is deeply concerning if what is being reported is an accurate picture of what's happening at Yorkshire County Cricket Club.
Lord Patel talks of an agenda to undermine the progress that's being driven by him to tackle racism. Anyone seeking to subvert his work must be called out and held to account… "
https://www.theguardian.com/sport/2022/feb/03/lord-patel-says-individuals-trying-to-derail-reform-at-yorkshire-ccc
'Held to account? '
For exercising their rights as members, distinguished members at that?
Presumably, Kamel's chagrin arises from the fact that an 'Emergency General Meeting (EGM) 'expected to confirm governance changes in the wake of the Azeem Rafiq racism scandal…"had not been properly called under club rules. "
And whose fault was that?
Perhaps significantly, there are 'claims from former chairman Robin Smith that the process to appoint Patel as the new chairman last year was "invalid." '
More questions than answers!
Patel, a former Labour minister, is an educated man, so why this bizarre use of the English language –
"I made a conscious decision that we would focus on a positive future for Yorkshire and remediate the inherited issues.. "
Like…
.
…what the Hell does 'remediate the inherited issues' mean?
Normal people would say 'fix the problems' or something like that. 
It hardly helps clarify the situation!