Good to read of Johnny Mercer MP's principled departure from his ministerial position –  though did he jump or was he pushed?
There seems some doubt about that, but knowing what a slimy appeaser Jellyfish Johnson is, on things like crimmigration…
…BLM..
…wokery…
Well, the list is so long….
…that I prefer to believe Mr. Mercer!
The issue, new legislation 'designed to protect veterans from unfounded prosecutions, ' sounds great, till you read on…
But British soldiers who served in Northern Ireland will be excluded from the bill.

.
Mr Mercer called that a "red line" for him staying in government… .https://www.bbc.co.uk/news/uk-politics-56823348
No way should any soldier, or sailor, or police officer, or anyone, get subjected to judicial hounding…
.
.
…if the 'offence' was committed against members or supporters of the Sinn Fein/IRA treason gang.
.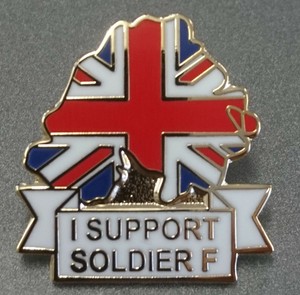 =
Soldier F is the obvious example that springs to mind.
That particular victim of the current Tory policy of kow-towing to scumbags should be immediately freed from all further persecution.
A medal might be no bad thing, given what he's been through!