Quite a few years ago, I bought a pair of yellow jeans in Macy's famous department store in New York City.
————
.
Not that it would ever occur to me to wear yellow jeans, but offspring aged six have unpredictable tastes, which a parent must from time to time indulge.
The staff were nice and friendly to their small foreign tourist customer and we went on our way rejoicing.
Those staff may well be long since retired, but when I saw the report of a Macy's employee being brutally beaten by a lout, a hulking savage pictured below….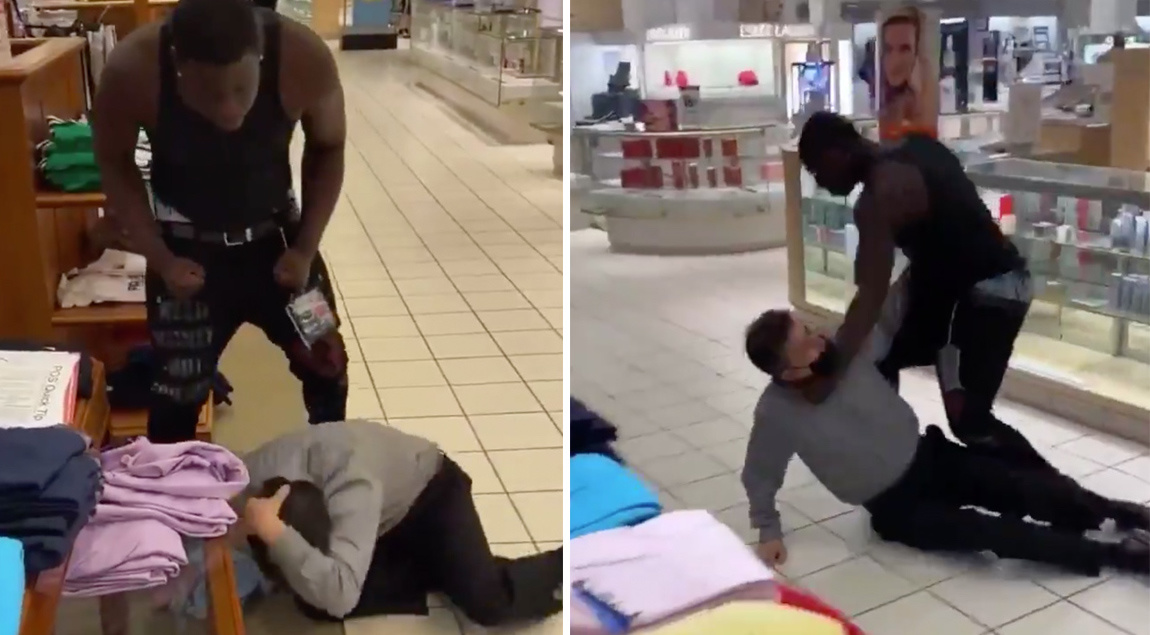 ..
…I was appropriately appalled.
Reading more about the ghastly incident, I was not at all surprised that attempts were being made to excuse the vicious thug's behaviour on the catch-all exculpation of 'racism.'
We have, after all, seen massive waves of violence, arson and destruction, by savages, all playing the same blame-game, and no doubt the mangy white vixen currently on the run for fire-bombing in Atlanta will have some similar pathetic excuse for her indefensible action.
.
.