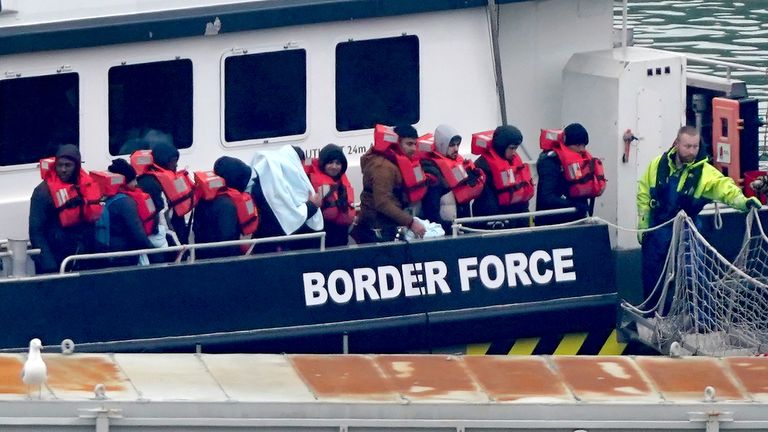 These useless gits should be defunded
.
…the 'Border Farce,' welcomed  592 uninvited illegal undesirables ashore in January…
.
(or was that the total for just 3 days in January?)
.
…we are entitled to ask, knowing they are prosecutable under Tory government legislation…
Exclusive: Home Office figures show 60 prosecutions for illegally arriving in British waters while almost 30,000 made journey   https://www.independent.co.uk/news/uk/home-news/channel-crossings-migrants-prosecutions-patel-b2235572.html
0000
…how many of the wannabe parasites (or worse?) were arrested, charged and held in custody pending trial?
.
Meanwhile more Rwanda rot, as Jellyfish Jenrick quails before the legalice threat, telling the Commons.
'….the government still hopes to restart flights "as soon as possible", but said it was "right" to wait until court appeals have concluded..'
Round the swine up  use suitably secure places of confinement, bread and water diet…
====

Oubliettes are easy to construct, methinks, or, though one feels sorry for the sea-birds, there's that other solution I have offered in the past….
Britain's handy uninhabited islets
…
….and if they are thus immersed in misery, they might howl to be put on flights to Rwanda, or anywhere but Blighty.