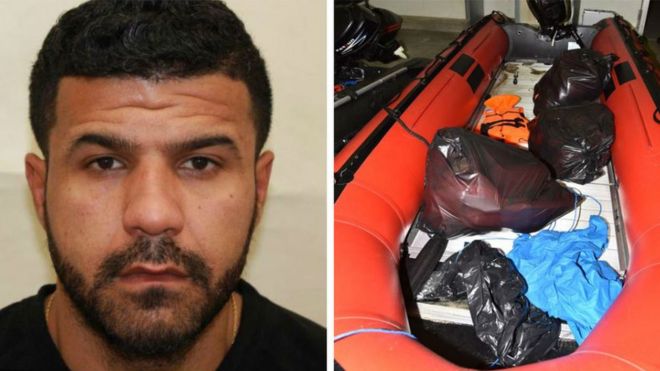 An Iraqi of no fixed address but able to live rather well in the UK has been sent to jail for a mere 3 years and 4 months, despite being convicted of importing at least 13 crimmigrants in March this year, at huge cost to British tax-payers.
Putting the swine in front of a firing squad would not recoup the public funds wasted on the illegals Sarbast Mohamad Hama brought across the Channel, but it would be a welcome move…
…..
..
…..
…which ain't gonna happen.
But what could and should be an alternative to spending a fortune on feeding and entertaining the parasite pig for three years – probably less, given the feeble system of early release operated by degenerate UK law – would be prompt deportation…
.
.
…along with the baker's dozen bludgers he added to the alien snouts already guzzling at the tax-trough.
.
.
No info in the BBC report if that lot are still in Britain, but May's still in Downing Street…
.
…so they probably are.
The Sarbastard is a mendacious migrant, who, when caught with another batch of boat-bludgers 'during a similar incident on Xmas Day 2028 with 10 other Iraqi nationals….presented himself as an Iranian national and submitted an immigration application which was ongoing. ' https://www.bbc.com/news/uk-england-kent-48909457
.

…
Ongoing?
Any such application, whether under bogus nationality or under his own, should be automatically cancelled.