Gotta hand it to the Guardian, one of Britain's leading leftist Europhiliac media….
(a distinction it admittedly has to share…
.
.. with UK Pravda wokeroonies)
000
The Guardian' shock-horror story?
Brexit has led to a shortfall of 330,000 people in the UK labour force, mostly in the low-skilled economy, a report by leading researchers has found.
Aha!
"Leading researchers!"
Who might they be?
.…according to the joint findings of the thinktanks Centre for European Reform (CER) and UK in a Changing Europe..  https://www.theguardian.com/politics/2023/jan/17/shortfall-of-330000-workers-in-uk-due-to-brexit-say-thinktanks
Centre for European Reform?
AHA!
A most disinterested outfit, as we have noticed more than once, when warning patriotic UK savers against bad banks, quoting CER's demand that…
….the EU should take on more responsibilities globally, on issues ranging from climate change to security…
Lloyds Bank, Still Funding Secretive Europhiles! 
…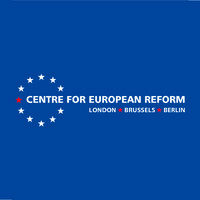 ….…
…though there are plenty of others in the Big Biz anti-Brexit ratpack.
Lloyds Bank refused even to allow a question onto the agenda of a recent AGM, which merely asked how they justified funding this organisation that likes to skulk behind closed doors…

…CER's fancy premises not open to the public, last I heard.
No wonder the Guardian hides the CER's true Fourth Reich collabo character from readers.
.
.
As for the other impartial researchers?.
The UK in a Changing Europe?
It is indirectly funded from the public purse, via the The Economic and Social Research Council (ESRC), formerly the Social Science Research Council (SSRC), which is part of UK Research and Innovation (UKRI). UKRI is a non-departmental public body (NDPB) funded by the UK government.