Usually we have to focus our attention on the heinous crimes committed by so-called 'unaccompanied minors.'
But what about primitive brats whose minds are being poisoned by primitive parents?
Islamist children pose real 'threat' to Germany, spy chief warns
Germany's domestic intelligence chief has warned that children growing up in Islamist families in Germany may pose a risk to society
.https://www.dw.com/en/islamist-children-pose-real-threat-to-germany-spy-chief-warns/
But the solutions proposed by what DW insists on calling 'Conservative' German  politicians fall far short of what's necessary.
If it's true, and it surely is true, that they constitute a "not insignificant potential threat," as Hans-Georg Maassen, of the Office for the Protection of the Constitution (BfV), has just told his fellow-citizens, then it's high time those mini-monsters were removed from the care and control of the savages who brought them into the world.
=
=
After all, if German or any European parents were known to be teaching their kids that it is in any way shape or form to harm innocent people who, for example, draw cartoons that upset sectarian bigots' sensitivities…
=
=
…or convert to another faith, then would it not be likely that the children were taken into care and disinfected of such bestial brain-washing, far removed from the malignant influence of unfit parents?
=
=
Children in some of these families are "educated from birth with an extremist world view that legitimizes violence against others and degrades those who aren't part of their group."
That's from a report quoted in DW, and yet,  INCREDIBLY, we learn that at present, there's an age limit preventing proper surveillance of such fiendish juveniles!
That this shocking situation has hitherto gone unremedied is plainly the fault of Mama Stasi Merkel, who has been Chancellor…
=
=
…for far too many years, and has allowed hordes of such savages into the country. She could have at any time removed any limits on surveillance of potential evil-doers.
Only now, we read, has one of her MPs, Patrick Sensburg, proposed that steps be taken to drop the age limit for surveillance candidates to under 14.
"This is not about criminalizing people under the age of 14, but about warding off significant threats to our country, like Islamic terrorism, which also targets children," 
And another of Merkel's CDU party, Herbert Reul, Interior Minister of North-Rhine Westphalia…
=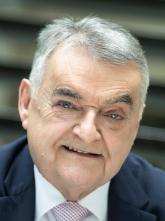 =
… warns that there's a need for appropriate "instruments to be able to deal with traumatized and violent returnees under the age of 14."
What are needed are 'appropriate instruments' to investigate WHY these bloodthirsty brats…
=
————-
…were ALLOWED to return! They should have been refused entry to Germany, or if they somehow gained entry, quickly rounded up and sent back to their killing fields.
As for those who didn't go, and are in the hands of evil parents, they should be taken into care and the parents jailed or deported.
=
=
If decontamination proves unsuccessful after a given period of time, if the offspring are irredeemably indoctrinated, then send them along  home too, to join their wicked kin.
=