While some people may not agree with me on which particular categories of offender should be subject to the death penalty…
=
.
=
…once sanity returns and it is restored in accordance with the will of the people ( not so? easily settled, just hold a referendum!) there can be few would say that Irfan and Arif Mewatu do not deserve to pay with their lives for the foul crime they committed against an eight-year-old schoolgirl.
They have been convicted of abducting, sexually assaulting and attempting to kill an eight-year-old girl in Mandsaur district of India – AND – have been sentenced to death under the country's newly toughened anti-rape legislation.    https://www.rt.com/news/436536-india-rapists-death-sentence/
GOOD FOR INDIA!
=
Unfortunately, that few includes certain big names who are committed to safeguarding the scumbags…
==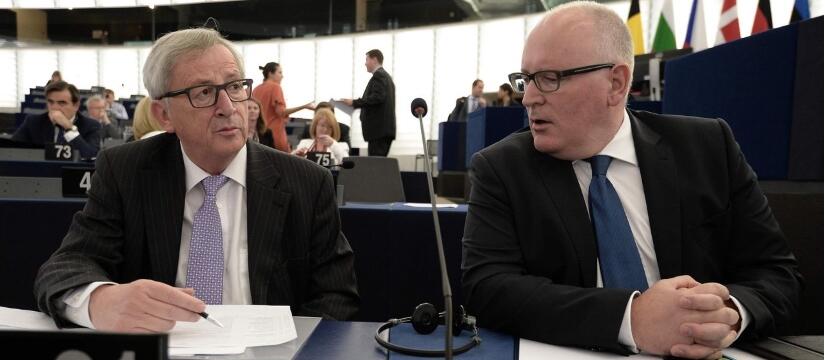 Drunkard Juncker and his VP, Timmermans
=
….not merely by making personal representation on behalf of the child-rapists…
=

…but purporting to represent YOU, if you live in any of the nations currently within the boundaries of the Brussels Empire.
=

=
There are many reasons why Brexit is a good thing, issues of sovereignty and economics, of course.
But the moral imperative is most starkly illustrated by the shameless way that the anti-democratic commissars of the EUSSR deliberately misrepresent how MOST decent citizens in the UK, and likely in every European country, feel about capital punishment, the most effective remedy ever devised for vermin like that evil pair of pigs named Irfan and Asif.