Ontario, when I was born, was a beacon of loyalty, not only to the Crown, but also to the traditional values of British North America.
It was Ontario, after all, which moved quickly to unfurl its own provincial flag…
…after Ottawa Liberals, defying the will of the Canadian people, replaced the glorious Red Ensign with their party leader's own preferred banner, which was known to most of my kin as Pearson's Pennant.
The provincial legislature was dominated for years by what was called the Progressive Conservative Party.
In those days 'progressive' meant something very different from what it means today. 'Progress' was a concept associated with making life better for every honest citizen, so the adjective was a positive one.
Not like these days, when 'progressive' is deployed to describe moronic 'millennials' drooling over Justin Turdo…
=
=
….or shrieking hate against Donald Trump, or media freaks who babbling in favour of crimmigrants and/or so-called 'gay rights.'
Today's "Progressive Conservative Party" in Ontario has similarly become a loathesome parody of what it used to be.
Here's a photo of its current leader…
=
Ontario PC leader Patrick Brown, left, joins the "LGBTory" contingent at Toronto Pride.
oooooooooo
So I was delighted to read in LSN that steps are being taken to offer Ontario voters a REAL choice when next they go to the polls.
Disgruntled conservatives break away to form new party in Ontario
The excellent article gives you all the info you need, including contact details, about the new Ontario Alliance Party.
But what I find most encouraging is the fact that it's not just a few unknowns raising a ruckus but LOTS of serious, experienced, active PCP figures, who have the nous to get things done.
Apart from Jan Tysick, there's Joseph Ben-Ami, most recently campaign manager for MP Brad Trost's federal Conservative leadership bid, and onetime policy director for former Prime Minister Stephen Harper.
…..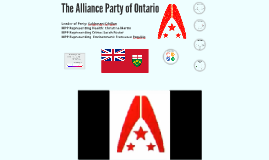 …….
Joshua Erickson, previously head of the Reform Party of Ontario, is party president. Elizabeth de Viel Castel, a Stop the New Sex Ed Agenda Party candidate in the Ottawa-Vanier by-election last fall and daughter of former MP and Conservative leadership candidate Pierre Lemieux, is communications director.
https://www.lifesitenews.com/news/disgruntled-conservatives-break-away-to-form-new-party-in-ontario
Apart from seeing the need for a party with sound ideological moorings, large numbers have been attracted to the Alliance Party because of Patrick 'Creepy' Brown's witch-hunting.
============
The Toronto Star reported that month Brown had rejected five would-be candidates for their social conservative views.
There's a lot more worth reading, about Brown and allegations of procedural abuses by the in-crowd.
No less than three riding (constituency) associations resigned in protest within a month!
Ms de Viel-Castel explains her party's appeal –
=
"People are joining Ontario Alliance because we speak to the values shared by the majority of Ontarians, such as fighting the carbon tax, protecting parental rights, responsible government, and true respect for democracy."
————-
Join up right away, or read the linked LSN piece and think about it.
Ontario Alliance Party – contact: info@ontario-alliance.ca,