Good for Carla Lockhart MP!
Carla Lockhart MP
…
Amid the uproar over Eire's soccer sows…
…the DUP lady's asked Birmingham City what they're doing about the "pro-IRA chanting" recorded on video after a game.
https://www.irishnews.com/news/northernirelandnews/2022/10/15/news/mp_lockhart_calls_for_severe_consequences_for_ireland_players_links_dressing_room_singing_to_1974_bombing-2861937
Ms Lockhart quite rightly demands "severe consequences," if any Brum players were involved in such "unacceptable behaviour."
Again, good for her, and decent folk in Birmingham will surely agree, unless  (surely not!) they've forgotten the evil inflicted…
…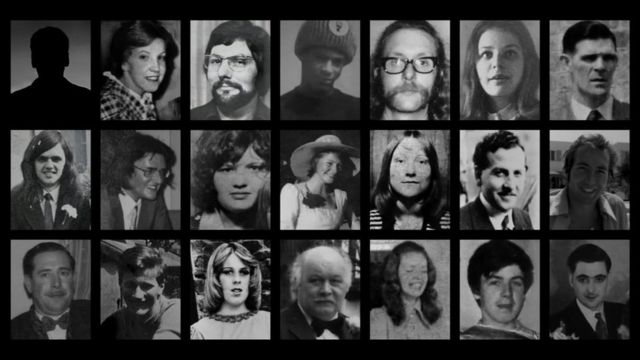 …on their city in 1971 by IRA vermin.
And good again that Carla Lockhart is putting her fellow MPs on the spot. .
'The MP has also filed an early day motion in the House of Commons calling on members to express their "dismay and disgust" at what she described as the "prevalence of the glorification of IRA violence".
It also asked the House to express revulsion at the chanting by the team and to call on UEFA to take action "that reflects the severity of this display of glorification of terrorism".
We have already touched on the need to get UEFA to grasp the seriousness of what happened last week…
…but it will be fascinating to watch the Westminster reaction.
In a worthwhile world, there'd be unanimous support for Carla's call, but the loathesome Jeremy Corbyn…
…
.Corbyn with Blood-Beast Adams
..
…isn't the only MP known to share Sinn Fein's enthusiasm for partitioning the UK..
 ..handing over British Ulster to the expansionist bad neighbour.
Let's see what happens.
PS
Best add your voice to Carla's, as far as Birmingham City FC is concerned.
Their response so far has been downright mealy-mouthed!
Head coach Darren Carter has spoken with the individuals and has reminded them of their responsibilities while representing both Birmingham City and their national team."
Wow!
'Spoken' with them!
"It is paramount that everybody associated with Blues is acutely aware of the Second City's history and the sensitivities that surround this," the club said.
"The players involved have expressed regret for their actions and ill judgement."
No punishment?
True, that head coach has no powers to administer the punishment such transgressions deserve…
..
….but  how about the sack?
Or at the very least suspensions?
…..
Tell them…
By Post
Birmingham City Football Club plc
St. Andrew's
Birmingham
B9 4RL
By Phone
01217720101
By email
reception@bcfc.com
…that a talking-to won't do!