Happy Pancasila Day, a relatively new public holiday in Indonesia, on which I commented last year…
=
….contemplating the meaning of the word, which is all about pluralism and brotherhood.
My observations then should still resonate with Indonesians who cherish their heritage of religious tolerance, which has been gravely undermined since last year…
=

Ahok
….what with the imprisonment of Jakarta's Christian Governor Ahok for the mediaeval 'crime' of 'blasphemy'- in his case merely quoting a Koranic verse during his election campaign, a quip which his largely Muslim audience at the time took in good part, but which was then seized on…
….by the worst elements in the archipelago, hordes of sectarian bigots marching through Jakarta calling for the honest, pleasant man to be 'burned.'
We even had reports of brain-washed brats squealing similarly sectarian hate-grunts.
And look who's Jakarta Governor today!
=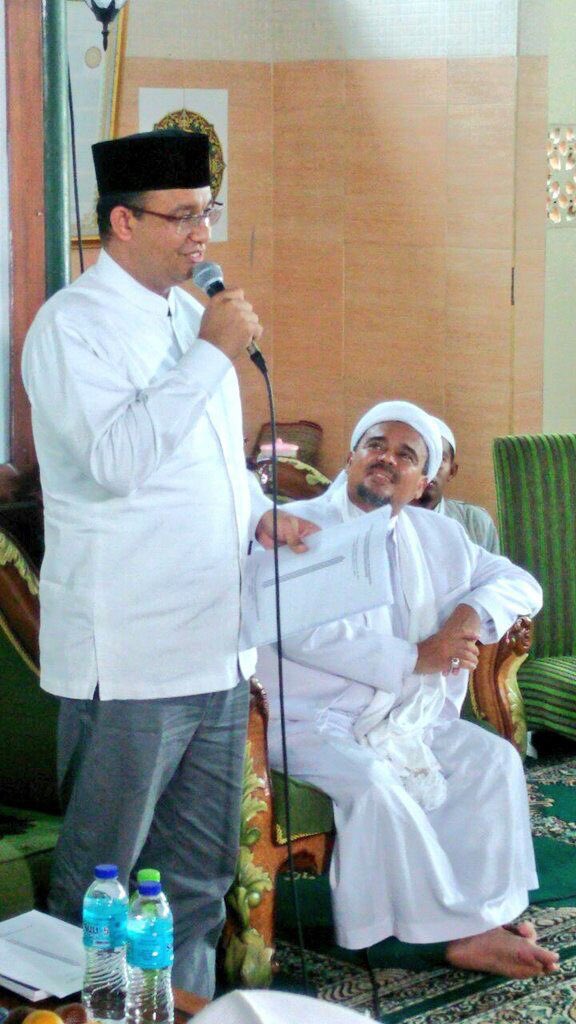 =====

Governor Anies

 won an adoring smile from ferocious fanatic Habib Rizieq, who had suggested the Christian Governor 

Ahok

 (Anies' predecessor)  be slain for 

unacceptably quoting some Koranic verse –

."We encourage the government to process the death penalty for 

Ahok

 as soon as possible," said 

Rizieq

. 
000000000000000000000
The sealed churches in Bogor and Bekasi are still sealed…

…thanks to mean-spirited, intolerant Islamists.
And as for the peaceful and utterly harmless Ahmadi minority?Only this month, moronic savages ran amok in Lombok…
Ahmadi community comes under attack in East Lombok, as homes and properties destroyed
Over the past two days, eight homes, four motorcycles and a shop have been destroyed. "The attacks were based on similar reasons: hatred and intolerance," said a spokesperson for the Ahmadiyah Indonesia Congregation.
"It's not the first and definitely won't be the last attack. It's been years and the Ahmadi community continues to live under threats…" 
Absolutely not the first time, sir.
.
Bigot scum in Lombok destroy 

Ahmadi

 homes -100 cops just watched – and that wasn't this month, it was YEARS ago.
So let's hope those poor victims in Lombok can find something to cheer about on this Pancasila Day.