Yes, that little strip of text news along the bottom of my tv screen exemplified BBC World News bias…
'Tears of joy as  Climate Bill Clears US Senate'
0000

That was 7am, Jakarta time, when the tax-funded broadcaster soon had an American professor on, who modestly declared –
'I don't like to be partisan….'
..then proceeded to lambast the Republicans who opposed The Dotard's multi-billion dollar scheme.
Then, at 8am, Orrible Eades….
.Yes, him again!
BBC's Awful Eades Has Another 'Expert' Guest! 
David 'Some' Eades – BBC Bigot!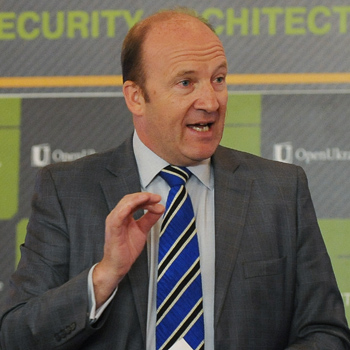 …….
….had another professor, David Sandalow…
.(at least identified as an apparatchik with the Clinton and Obama regimes)
David Sandalow
…who was grinning like a Cheshire Cat, an expression not shared by my good self..
.
…as I contemplated the brazenly slanted coverage of the debate.
It's fair to note that the measure only scraped through the Senate due to The Dotard's VP using her casting vote after a 50/50 split..
…so perhaps there's an argument for a Republican guest.
Eades, however, preferred to ask about concerns that the bill didn't go far enough for some Climate Panickers!
And the BBC leftist proclaimed that the 'EU has taken a bit of a moral lead recently.'
.
Indeed?
Well, that's what one expects to hear on the rabidly anti-Brexit UK Pravda, is it not?
PS -Unbelievably, Eades at 9am had another climate comrade, Professor Alden Meyer, to sing from the same songpsheet, and STILL no dissenter invited in to dispute the BBC propaganda line.