And is this the most absurd yet?
…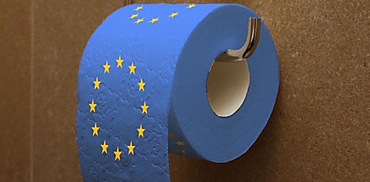 =======
Brexit could wipe out our supply of toilet paper
https://www.theneweuropean.co.uk/top-stories/the-brexit-risk-to-toilet-paper-1-5754027
The ultra-scare story is available, for your no doubt fascinated perusal, in a bizarre Europhiliac far-leftist propaganda thing called 'The New European…'
=
…and it's a rant based on the insights into toilet paper of that disgraced and utterly disgraceful fanatic Denis McShane, whom we have featured once or twice in our bog.
==
The New European is an online rag run by Labour oafs, from the sound of it, having listened to their anti-Ulster 'podcast' -which is just a series of offensive personal attacks on the DUP leader Arlene Foster blended with the sort of simple-minded political analysis you might get in a Glasgow bar from a drunken Celtic supporter.
But really, can they not do better than a toilet-paper scare?