An utterly horrific crime, in Paris, which would NOT have happened if Macron's Muppet ministers had taken the simple steps embedded in French law..
.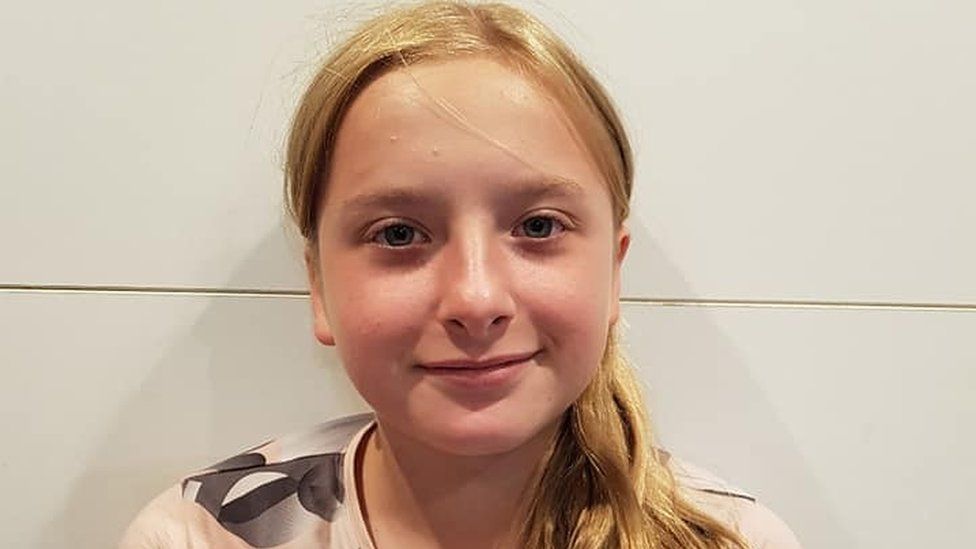 Little 12-year-old Lola, kidnapped, raped and slaughtered by a sicko -and the 'suspect?'
A crimmigrant who should not have been in France at all, a vile illegal alien.
'Dahbia B was told to leave French territory within a month, under an order known as an OQTF (obligation de quitter le territoire français).
Although some orders are more immediate, Dahbia B had no criminal record so she was not placed in detention. OQTF orders are notorious because only one in 10 are observed…
https://www.bbc.co.uk/news/world-europe-63303438.amp
.
…

Illegals should of course be rounded up and held in detention camps, under 24/7 surveiilance, with armed guards, under orders to shoot to kill.

This neglect of duty is all the worse in this case, since 'Algerians are among the nationalities considered most likely to abuse the system.'
No wonder Marine Le Pen, the patriot party leader, perhaps using understatement for effect, declared the government's policy "lax."
.
"The suspect in this barbaric act should not have been in our country; what's keeping you from finally putting a stop to this uncontrolled, clandestine immigration?" she said.
Yet what do we hear in response, from the loathesome hag who serves as Macron's Prime Minister?
No words of contrition, no apology, no pledge to cleanse La Belle France of parasitic, dangerous aliens with no right to residence therein?
oooo
…
Borne
—-
Far from it.
Elisabeth Borne appealed to her to "show a little decency…"
So it's the righteously angry Marine Le Pen who's stepped out of line?
Not the putrescent left, the elite who preside over the lethargic 'enforcement' (joke) by which crimmigrants are left in peace to abuse their unwilling French hosts…
.
Macron
…
For sure it's no lack of funds that prevents mass detention, because we noted in our previous look at Macron and his witch-woman how keen they were to splurge cash from the public purse on perverts.
Borne

 also announced the creation of a €3 million fund to create 10 new LGBTQ+ centers, in addition to increasing the budget of the existing 35 centers, which hold events hosted by LGBTQ+ organizations. Macron's Jerks Won't Defend Jean d'Arc! 
NO excuse can exculpate The Hag Borne.
Even as you read this, she will still not have given any vestige of green light to police who, as normal French folk, would certainly welcome a directive to get stuck into lawless savages.
Nor is Borne the only one of Macron's mob who deserves condemnation.
…..
Interior Minister Gérald Darmanin
.l.
Another minister, who really ought to know better…
….shamed himself by chiming in, that there was 'a great deal of indecency in some of the political responses.'
..
Like…what?
MP Eric Pauget's perfectly rational assertion of the undeniable truth, that –
"Lola lost her life because you didn't expel this national".