In what imaginable alternative universe can it be '"completely unreasonable" and cruel' to deport indigent aliens?
Yet that's what 'campaigners' are ranting…
..
…in response to the common-sense suggestion that 'non-British rough sleepers face being deported from the UK!'
It's frankly astounding that honest Brit tax-payers will have to wait till the Brexit 'transition period' ends on 1st January before EU bums get the boot.
Why are they even now still festering on UK streets?
But  hang on!
.
…..
Even on New Year's Day 2021, so we're told, 'rough-sleeping' will only 'become grounds' to deny these foreign hobos 'right to be in the UK!'
Which is to say, it will be up to THE DISCRETION of the authorities, rather than a statutory duty, to kick out alien wasters!
Incredibly, according to the far-left 'Independent,' 'officials are thought to be aware of the "extreme sensitivity" around the concept of making homeless people liable for deportation.
.
.
Who the HELL are these unidentified 'officials' and whose 'extreme sensitivity' are they tuned into?
Jelly-fish pinko 'NGO' freaks!?
Ask any normal Brit tax-payer and officials will not hear much in the way of disagreement with such deportations!
Honest decent citizens will be more than happy to give EXTRA help to homeless Brits reduced to sleeping on the streets…
.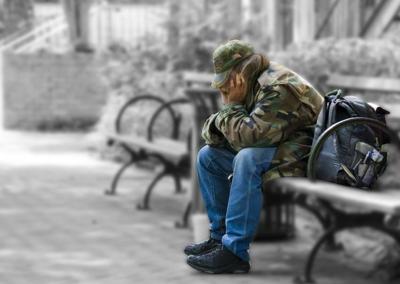 ……..
…ESPECIALLY ex-servicemen and women, but there's NO WAY in the world a single penny from the public purse should go to EU bums who don't belong on British soil..
I note that the report claims that –
– so if you have an MP who might be disposed to listen to responsible patriotic voices ( forget it if you have a LibDem!) then why not drop them an email, with a simple message?
..
….