It's a rare day I am moved to praise a Guardian article…
….but this month there's a long and very readable piece about Red China's malevolent meddling in other people's countries.
Notwithstanding that his despotism exported the Chinese Virus and thus killed countless innocents around the world…
/
/
…and despite Adolf Xi's minions' bleating about how nobody must interfere in the land the Chinese Communist Party misrules…
..
Spot the difference! Clue, moustache!
Today's Question – Is Beijing Better At Hiding Virus Data Or Gulag Gang-Rape?
….it seems the red regime's running dogs are active everywhere, for example-
Chinese students studying in the UK and Australia have reported being threatened and harassed if they criticise the PRC
One could certainly add Canada to the two other Commonwealth countries…
.

…which prompts me yet again to ask how many of the CCP rats we saw crawling out from under their stones in British Columbia have so far been deported…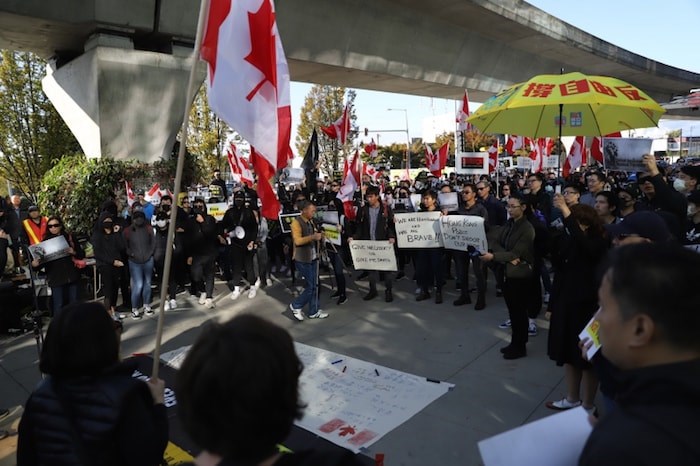 ….and if the answer's few – if any – to ask if this is another example of Justin Turdo emulating his unlamented parent's empathy with evil.
The same suspicion does not arise with regard to Canberra, but even though government ministers there have shown they understand that Communists are the enemy…
.=

….who openly abuse the privilege of residence afforded them there, how many of the scum in this photo have been picked up and put on planes to Beijing?
Just curious!
And I urge my readers in Canada and Oz to keep asking till clear and satisfactory answers are supplied.