An excellent article in the Mail by a journalist named Tom Utley, who, refreshingly for a UK journo, declares that he was born into allegiance to the British Crown…
.
.
…and intends – not too soon, we must hope – to pass away in that same splendid condition.
His article covers a number of issues, one being his contempt for Remainiac turds ( my word, not his!) who take up Eire passports due to a grandparental link…
==

…
…in order to travel more easily to the Continent.
He rightly sees their antics as 'near treason,' and I agree.
He misses an opportunity to condemn the idiocy of allowing Eire citizens to vote in UK elections…
…but I've covered that in the past.
However, he does hammer home the spiteful nastiness of the Fourth Reich's treatment of British tourists…
.
.
…illogical victimisation of Brits as part of the Brussels grand design to dissuade other nations who might want to emulate Brexit.
.
Le Muppet
.
Utley names Le Muppet Macron as one villain in the vaccine yarn, but gives us a perfect example from the Spanish Government's childish treatment of UK children.
.
. "According to Madrid's logic, an unvaccinated British 12-year-old poses a serious threat to Spanish health — so serious, indeed, that she can't be allowed into the country — but it's perfectly safe to let her in if she happens to be accompanied by her Polish nanny!
https://www.dailymail.co.uk/debate/article-10475013/TOM-UTLEY-EU-stop-persecuting-British-tourists-Brexit-wont-bother-new-passport.html
So!
..
What, you're asking (if you're still reading!) has this got to do with Hadrian's Wall?
Just that there's a lot going on there this year, 1900 years after it was built.
Northumberland has a lot to offer, even if you're not into archaeology – I am, have been ever since I joined a dig at Housesteads Roman Fort as a teen.
Go there, enjoy the rugged scenery, hills and tarns, take some walks and savour the history…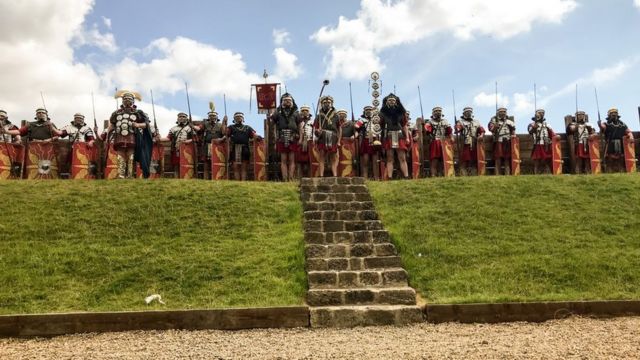 +44 (0)1434 344277
.
..rather than waste time, energy and money on crossing the Channel!
.
..
Or Scotland's Western Isles, or Ulster's Giant's Causeway, or the Norfolk Broads… Britain's got lots to offer!