---

…..
Truth will out, though it's a self-evident truth we all know and have known for decades.
Sinn Fein/IRA are two sides of one corrosive coin.
An accursed coin, stained with the blood of innocent British soldiers, cops and civilians, and on one side is the moon-face of that bitch we have heard too much from recently…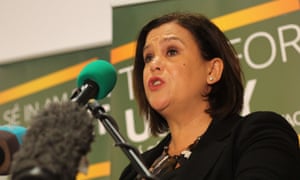 ….and on the other side, who else but…
.
The Blood-Beast…
…the lying louse…
'Sure and I was never in the IRA,' says Blood-Beast, of the days when he was bespectacled.
….who has now been named as one of The Bitch's team to seek a coalition deal and rule Eire.
.
.
What a pity he was not arrested, prosecuted for treason and executed all those bloody years ago…