No, the official results of the Kurds' referendum are not out yet, but I will stick my neck out and bet the vote in favour of independence will be overwhelming.
=
=
My return to this subject is prompted by one news broadcast telling us that the 'US, UK Turkey and Iran' are united in opposition to the Kurds' exercise in self-determination.
We mentioned this earlier this month.
Similarly hostile is the UN, which, if I'm not wrong, has some theoretical commitment in its Charter to every people's right to be free.
Are Trump and May at ease in such company?
Iraq's boundaries are an artificial construct, drawn up after World War I. They make no more sense than do many other borders created by imperial powers.
But the difference in Kurdistan is that circumstances have given the Kurds the opportunity to re-draw those borders, thanks to their heroic soldiers (of both sexes) who have fought the good fight against the ISIS rape-gang.
=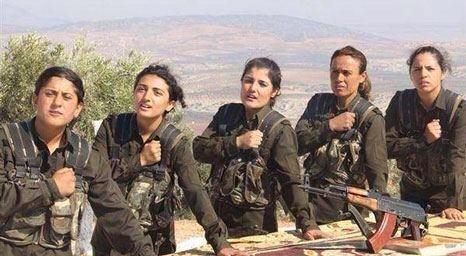 =
Erfdolf is threatening military intervention, no doubt motivated by his caliphate expansionism.
=
 "The 

mosques

 are our 

barracks

, the domes our helmets, the 

minarets

 our bayonets and the faithful our soldiers." 
=
Western countries should make it clear that their 'NATO ally' will be summarily booted out of NATO if he crosses the line, in either sense, politically and militarily.
He is an enemy of the West.
A Free Kurdistan could be a valuable friend, IF we champion their cause.