So a bunch of bankers ( think English rhyming slang!) are going to 'put pronouns on staff name badges?'
More sicko appeasement of militant maladjusts!
But reading on, we find that the plan to kow-tow to freaks is not yet a done deal.
NatWest and HSBC….
…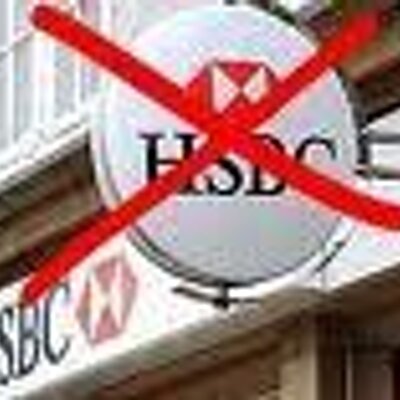 HSBC Is Funding The Enemy Within!. ..now, why is the latter's behaviour no great surprise?
—-
…are only 'considering' this woko-loco 'bid to appear more inclusive to transgender workers and customers… '
https://www.telegraph.co.uk/business/2021/11/14/high-street-banks-put-pronouns-staff-name-badges
Which means that the public, and especially people with bank accounts…
.
.
…can get to work and bombard the putative perpetrators.
Email the banksters!
https://www.hsbc.co.uk/contact/
https://www.natwest.com/support-centre/contact-us.html

Protest!